Factorio can be played either as a single player or online with friends with Factorio server hosting via a third party hosting company. The market for game hosting in 2020 is huge, with so many companies to choose from how do you pick? In this article we are going to review the four main companies you have in 2020 for Factorio Server Hosting.
We'll be reviewing: LowMS, ServerFlex, Nodecraft and GTXGaming - highlighting the differences and benefits between the different providers.
This review will be from a British prospective however all the companies we're going to review offer services around the world.

LowMS
Starting at $7.50 (£6.00, €7.00) LowMS are among the more expensive hosting providers in the market to begin with. The features offered by the provider include DDoS Protection, Game Switching and FTP File Access - these are very standard features for the market and we're not surprised that they line up almost perfectly with the other copy-paste providers. This hosting provider has a number of hidden fees associated with their services; adding $1.93 to the base cost just to remove branding is outrageously expensive, even more so the additional charge of $3.86 for a dedicated IP makes this provider by far the most expensive provider we have come across. On a positive note, this provider does offer a wide range of locations around the world. When we reviewed LosMS services we found their servers were good - the overall experience after purchasing a server was good however we have heard many complains from review websites about their customer support.
We would not recommend this provider; even if you're willing to pay more for a quality server, this provider is simply over-priced and under-delivers.
---

ServerFlex
Factorio is the second game released on the ServerFlex platform - the whole team love this game so it was an obvious choice to offer hosting for Factorio. Starting at £4.50 ServerFlex are right in the middle of the market in terms of price. Offering the usual features such as DDoS protection, automated backups and instant setup, Unlike other providers in the market place ServerFlex does not just resell TCAdmin - the Web and Mobile Apps are built in house and provide a very professional feel to the services.
From a pricing prospective it is difficult to compare ServerFlex in a fair manor to other providers - no other provider offers the same level of flexibility. Being the only hosting provider in the industry to offer pay-per-hour gives and pay-monthly big wins in every category. The choice to run short term Factorio servers, no hidden fees, and an unparalleled user experience, you can easily understand why thousands are choosing to host with ServerFlex!
We may be bias, but factually speaking ServerFlex simply offer the best Factorio server hosting experience in the market today. Don't take our word for it, you can try it yourself for free!
---

Nodecraft
Starting at £7.99, NodeCraft are by far the most expensive  (base plan) hosting provider we found. They do offer a reasonable quality of service with a partial development team in-house.  Unlike LowMS, NodeCraft don't attract you in with low costs and then hit you with hidden fees - we really like to see a company being honest to their customers.
Their functionality is not unique, however it is bespoke; the NodePanel dashboard is a clean adaptation of TCAdmin/MultiCraft with a nice theme. For most users this will be more than enough, however power users may struggle to find the necessary flexibility with their platform. Offering locations around the world, Nodecraft could be a good choice if you're looking for a standard Factorio server and don't mind paying over the odds for it.
---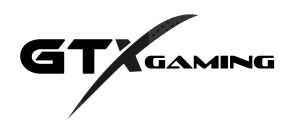 GTXGaming
Renting a Factorio server from GTXGaming was, to say, an experience. When doing our research we purchased a server from these guys and it was a truly awful experience. The website was slow, unorganised and difficult to follow. The separation between the Billing Panel and the Control Panel made their service very difficult to navigate.
When we finally got our server working it was a fairly performant server - we could tell this provider does not cheap out on their hardware - if only they wouldn't cheap our on their software!  In regards to pricing GTXGaming came in a tie with ServerFlex, both offer services from $4.50/month.
If you're looking for unique features you won't find them with GTXGaming - they offer the standard array of DDoS protection and backups. This company has been around in the industry for a very long time, and it is blatantly obvious they have stopped creating new features and are now just selling old software.
---
Conclusion
We have just reviewed four of the biggest players in the Factorio server hosting - it is time for you to pick which provider you are going to use! ServerFlex is a new game hosting platform taking the market by storm. Playing Factorio shouldn't be a difficult task, you should be able to create a server and get playing with your friends in seconds - that is exactly what ServerFlex provides.
Try our Factorio Hosting for yourself and take £5 in free credit to get your started by using the code: "LaunchThatRocket".
Happy gaming!
Team ServerFlex