The first thing you need to do is head to AmongServers.com and download the launcher - this is a small program you run on your computer that will automatically configure your game to talk to your private server. Among Server is completely open source and is perfectly safe to download. (Note, this only works on PC, it does not work on iOS or Android yet)
The next thing you need to do is get a server - you could use a VPS (virtual private server) from providers like DigitalOcean or Vultr, or you could use the FREE option with ServerFlex. For this first example we're going to use the free hosting, follow the link above and you will see a page like this: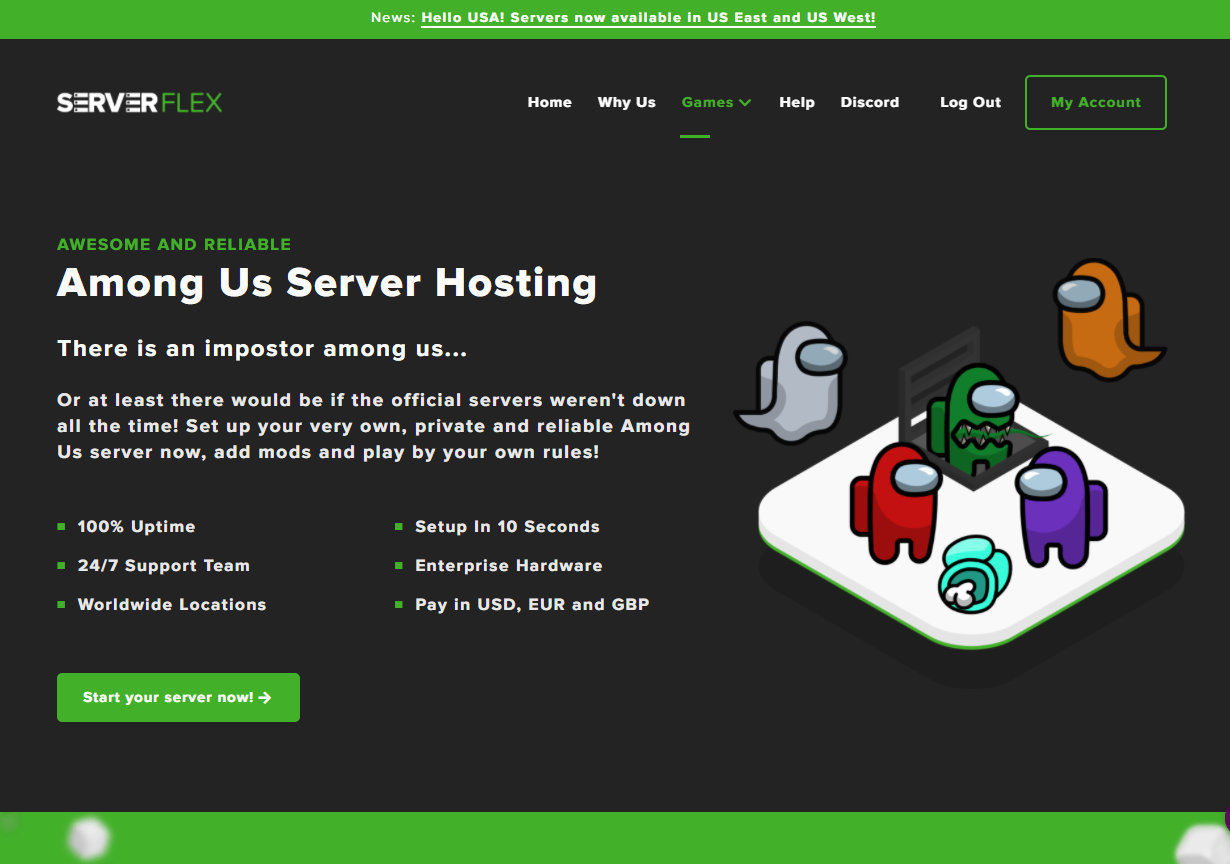 Scroll down until you see the pricing options and click on the option labelled "FREE" or "0.00". The next page you will see it this: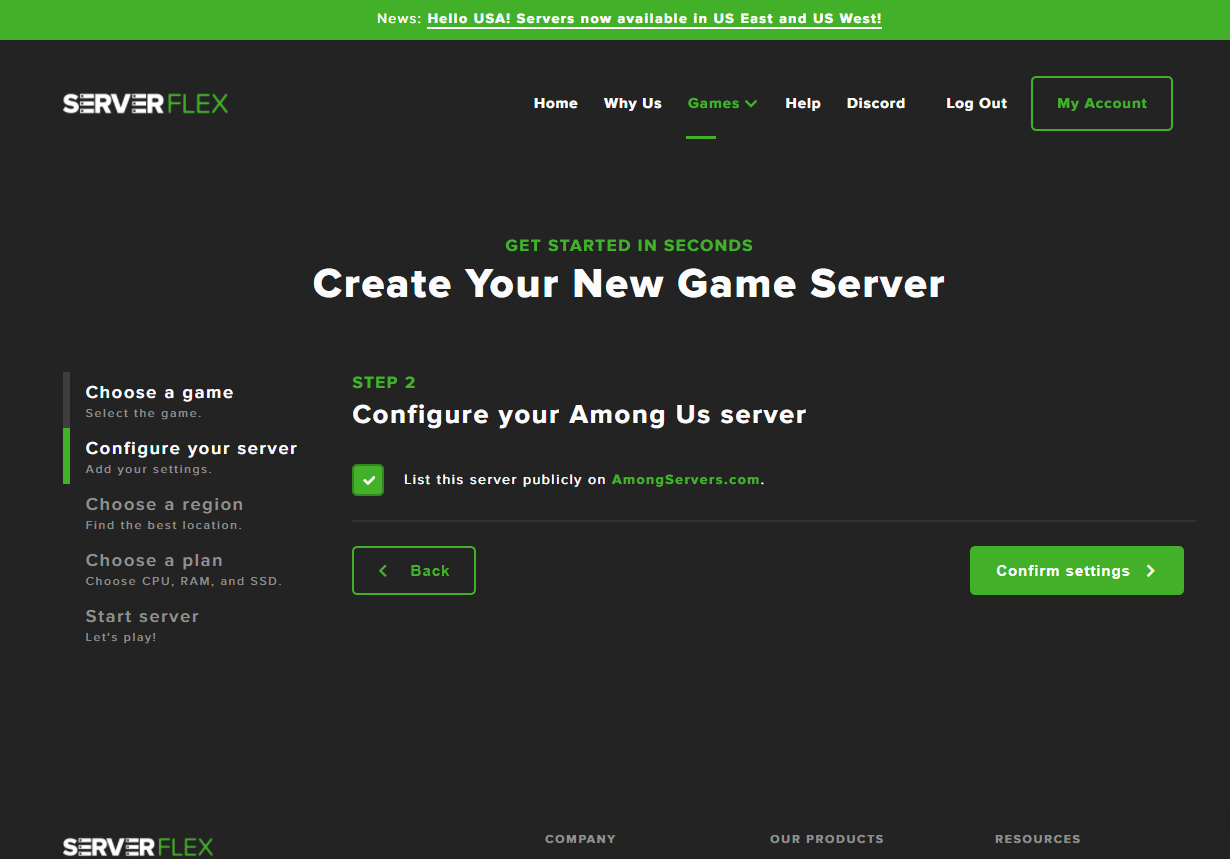 It is optional if you want to you keep the option for "List this server publicly on AmongServer.com". Press the Confirm button in the bottom right, choose the location closest to you, and confirm your plan:
Follow through by clicking the next button and when you are on Step 5, click the button labelled "Deploy New Server". If you haven't used ServerFlex before you'll need to create an account (it will take less than thirty seconds).
Great! Your new server is being created!
When your server is ready you will be redirected to the ServerFlex Web App and your server will be up and ready to play. Near the top of the page find the artea labelled "Quick Connect" - click on the IP address and open the Among Servers Launcher we downloaded previously.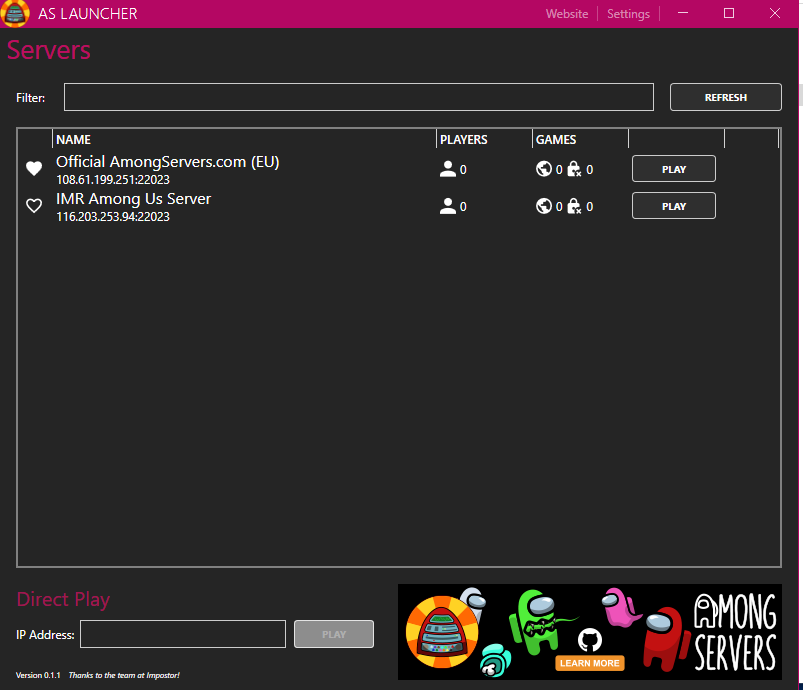 In the bottom left corner you will see an area labelled "Direct Play", all you need to do is paste the IP address into that box and click "Play" - make sure to get your friends to download the same launcher and use the same IP address.
When your game launches it will now be configured to talk to your private server - there will be no more down time, no more weird server errors, just an awesome game hosting experience for Among Us.
Have fun!
Team ServerFlex.