Let's say you're wanting to explore the wilderness of Valheim with some of your friends, or want to build a new castle - all you need is a server and then you and all your friends just need to connect to that server, it sounds simple right - that's because it is!
When it comes to Valheim server hosting you have a lot of options, you can host the server on your computer (quite a bit harder), or you can use one of the hosting providers who abstract the difficulty of running a server.  ServerFlex supports Valheim and we have put together a simple tutorial of how you can get setup in just a few minutes.
Don't like to read articles? We've got you covered, here is a video version of this article!
Step 1 - Head over to https://serverflex.io
Step 2 - From the home page scroll down until your see the "Getting Started" section - click Valheim, this will lead you to the server creation page.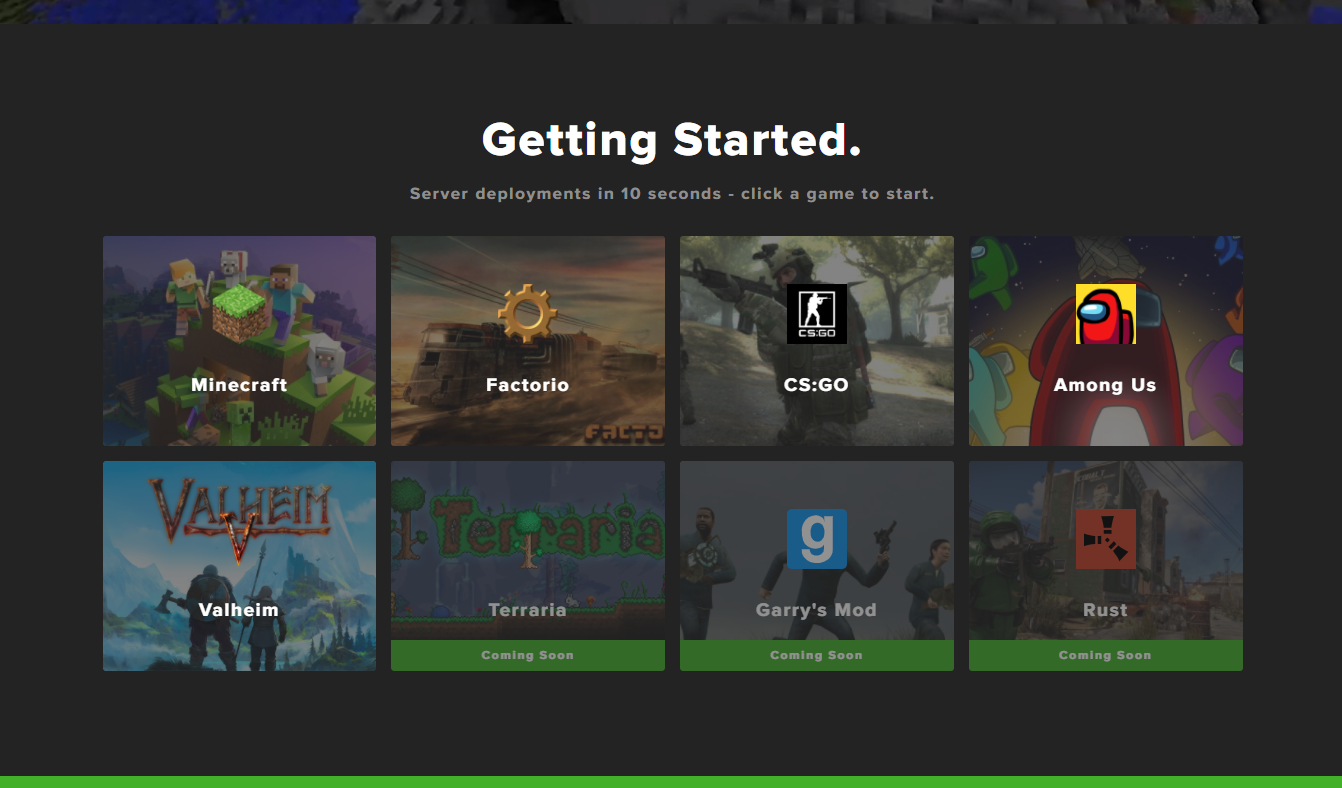 Step 3 - Confirm your game selection by clicking "Confirm Game" in the bottom right hand corner of the page.
Step 4 - Next, you will need to configure your server settings, for Valheim you need to set a password on your server, this prevents users you do not know from joining the server. Your password must be a minimum of five characters. At this point you can also choose if you would like to host your server publicly to the rest of the Valheim community.
Step 5 - The next step is to select the region you would like to host your server in. Our website will automatically test your connection to all of our data centres and will recommend a region - we usually recommend picking the region with the fastest connection for the best experience.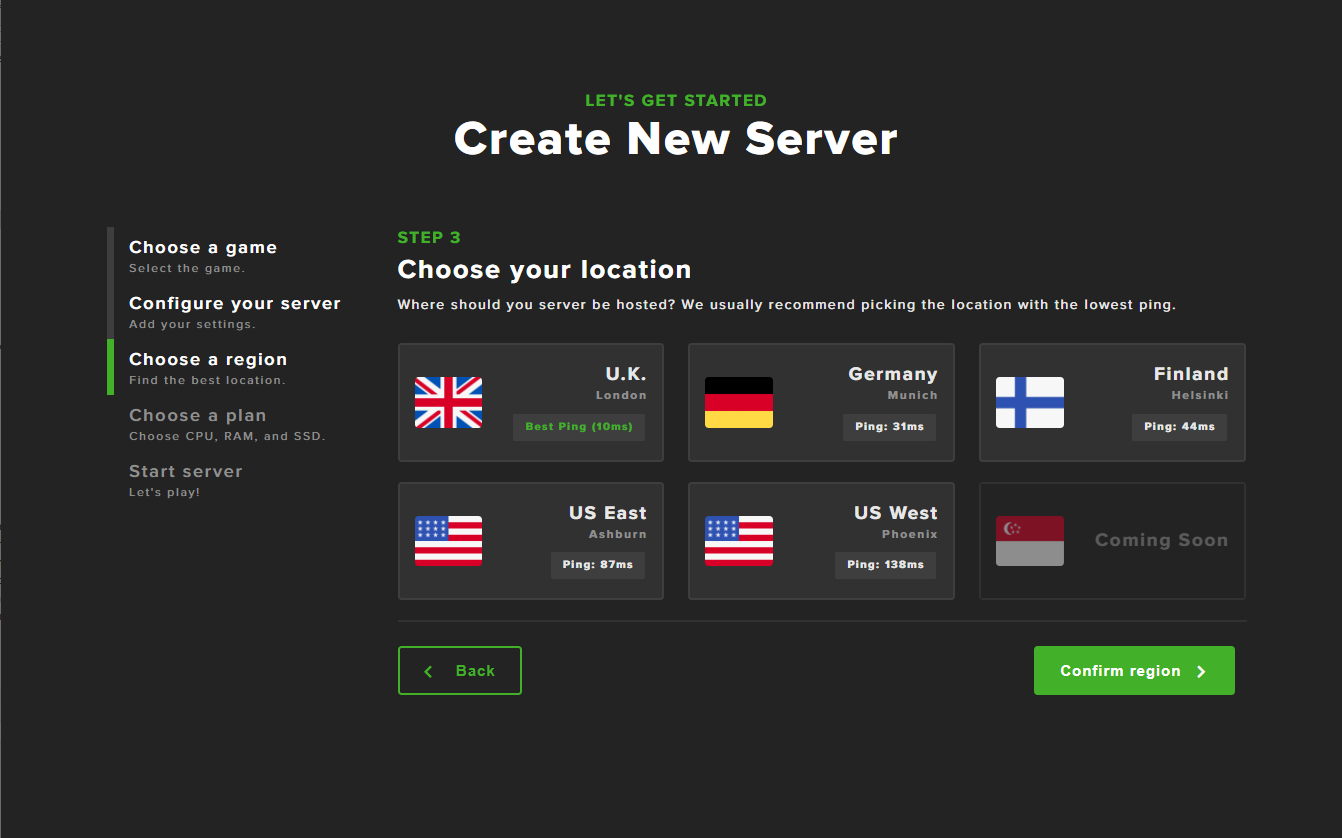 Step 6 - Next you need to select a plan for your server, this plan determines the cost and power of your server. You can always upgrade your server later, so we recommend choosing one of the lower plans if this is your first server.
Step 7 - If you are new to ServerFlex we offer a completely free, one hour, no commitment trial for all our games - just continue through the next pages, create an account and your server will be deployed in under ten seconds!
Step 8 - Congrats! Your new server is live -  and you have be redirected to your control panel, we just need one piece of information from this page. Towards the top of the page you will see a section labelled "Quick connect" - click on the series of numbers in green text next to this link to copy it to your clipboard.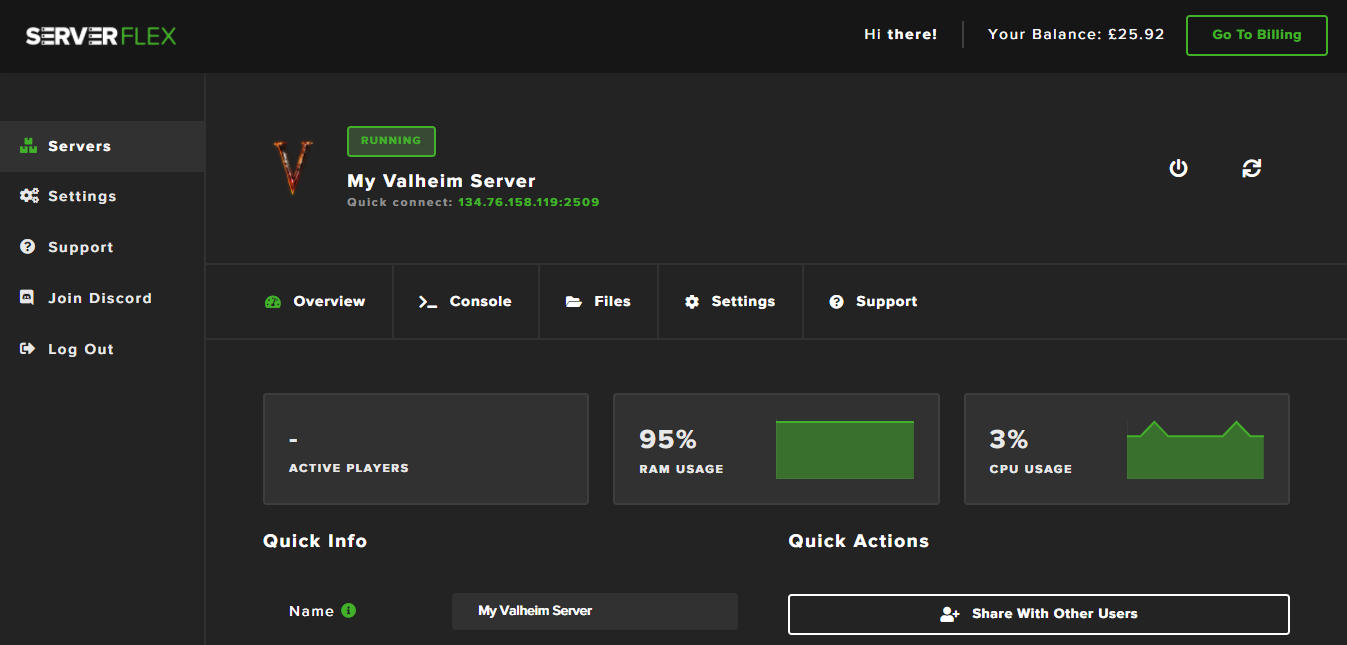 Step 9 - Head over to Valheim on your computer and from the home menu click "Start Game" and then select your character.
Step 10 - Open the "Join Game" tab and click the button labelled "Join IP".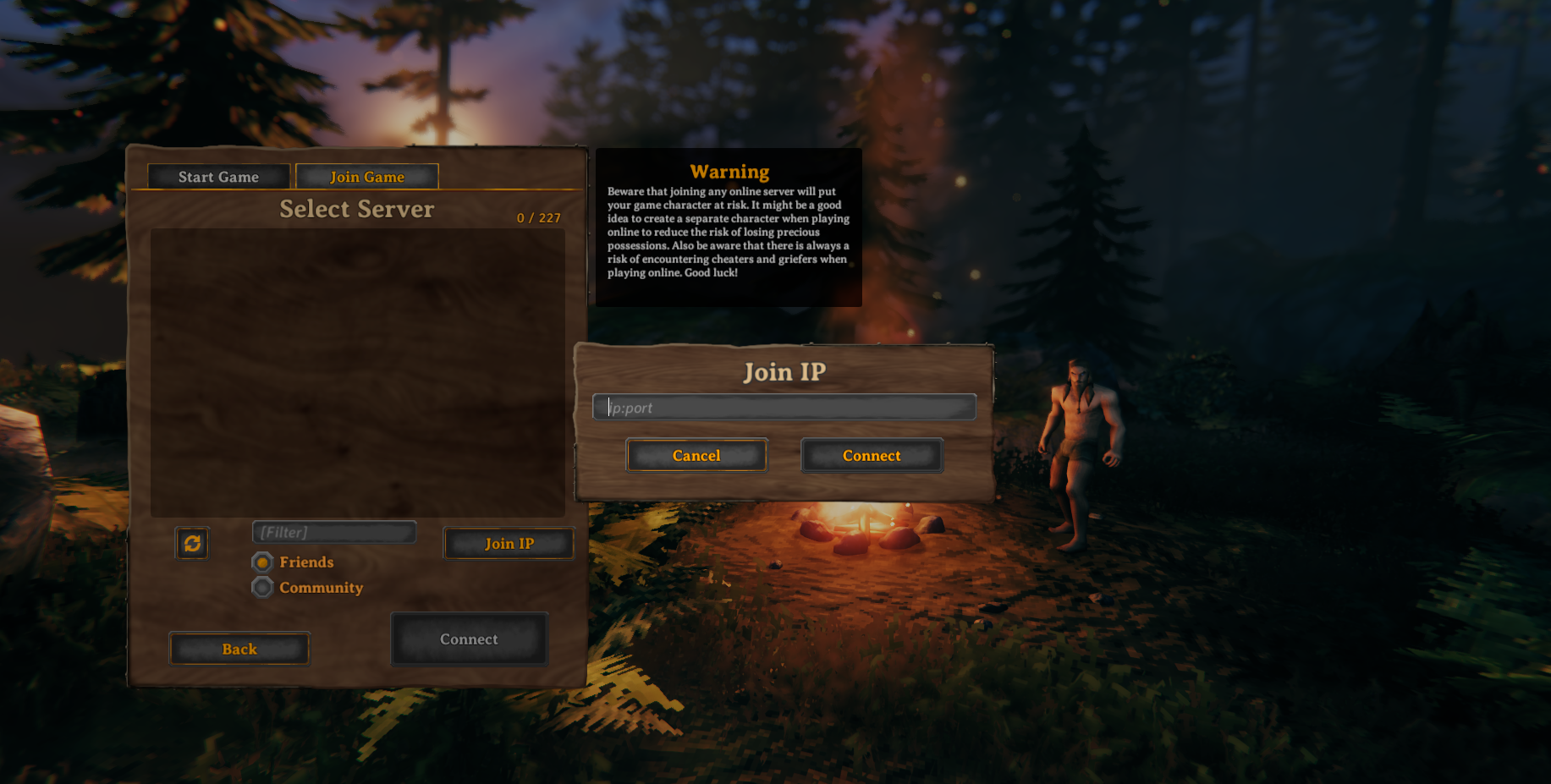 Step 11 - Press Ctrl + V (paste) on your keyboard and click "Connect"
Step 12 - Finally you will need to enter the password we set earlier in the deployment process.
Step 13 - You're in! Welcome to your new Valheim server. Share the IP address you copies to your clipboard with your friends so they can connect too.
---
If you would like to host the server on your own computer we have also put together a step-by-step guide of how you can download, host and manage your own Valheim Server on Linux.
Have a question, or having issues setting up a server? Join our community Discord to talk to our team!
Team ServerFlex.