Hello everyone - welcome to another "What's new at ServerFlex". May 2021 has been a busy month for us at ServerFlex and we've been working on a huge variety of different systems - let's dive in!
We're getting ready for Minecraft 1.17
To kick things off we'll start with the big news - the release of Minecraft 1.17 is around the corner (8th June 2021) and we are determined to be among the first hosting providers to support Minecaft 1.17! Our system needed a few minor changes to support the new JAR file but we're ready to go within 15 minutes of the release!
We've improved our deployment flow - massively.
Our checkout/deployment flow has always been a sticking point that we've never quite been happy with - we finally managed to corner off enough time to completely re-think the deployment page and we couldn't be happier with how this part of our system has turned out.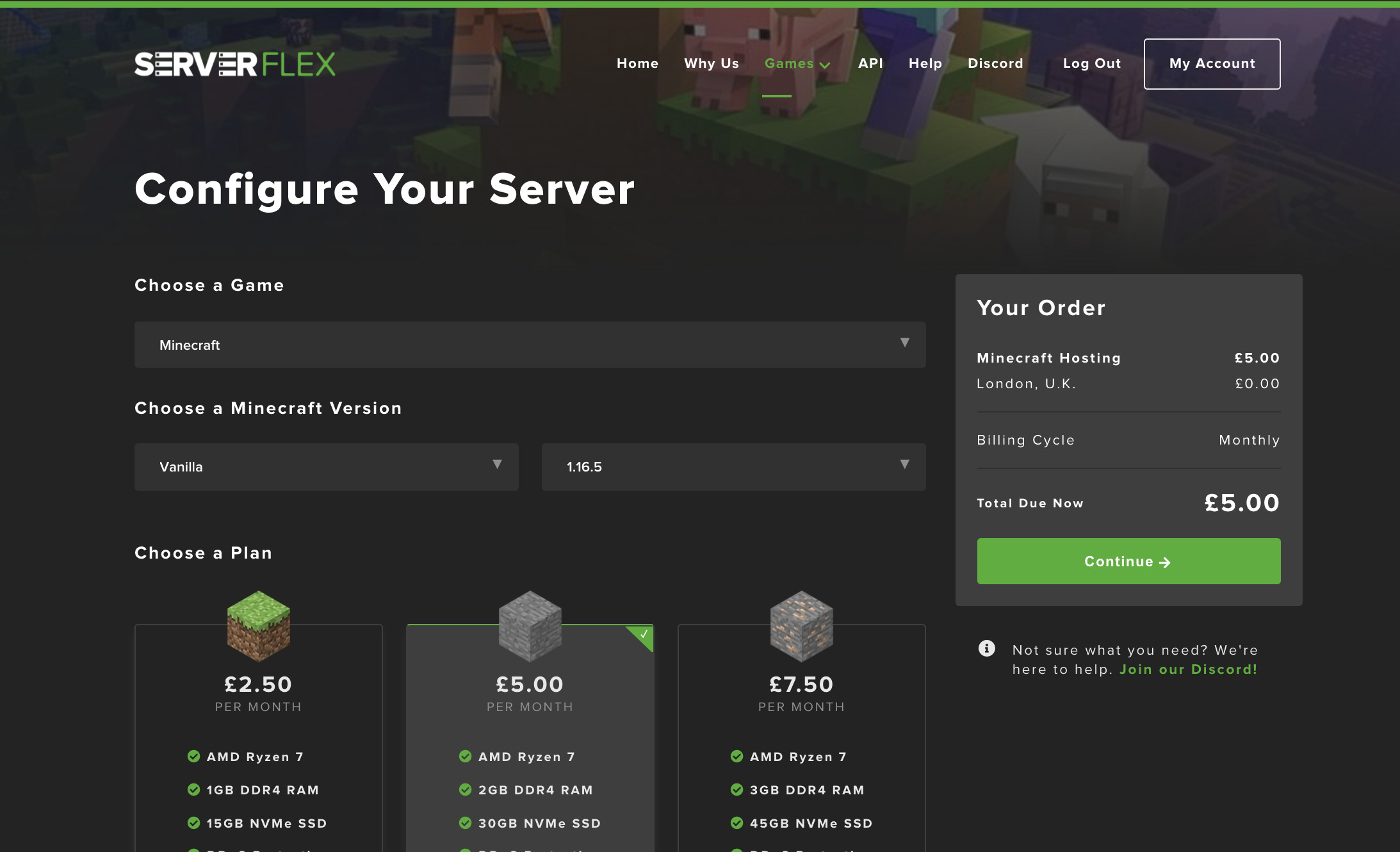 Our new checkout flow is easier to understand, requires less clicks and even allows you to deploy servers for more than one month (and get a discount at the same time). Many users have got in touch asking "where has hourly billing gone?" - rest assured we are adding this vital feature back to our platform. This new deployment flow is a radical re-think to how we've previously deployed servers and combining the two concepts is a huge under-taking. We expect the hourly billing option to be restored inside the next week.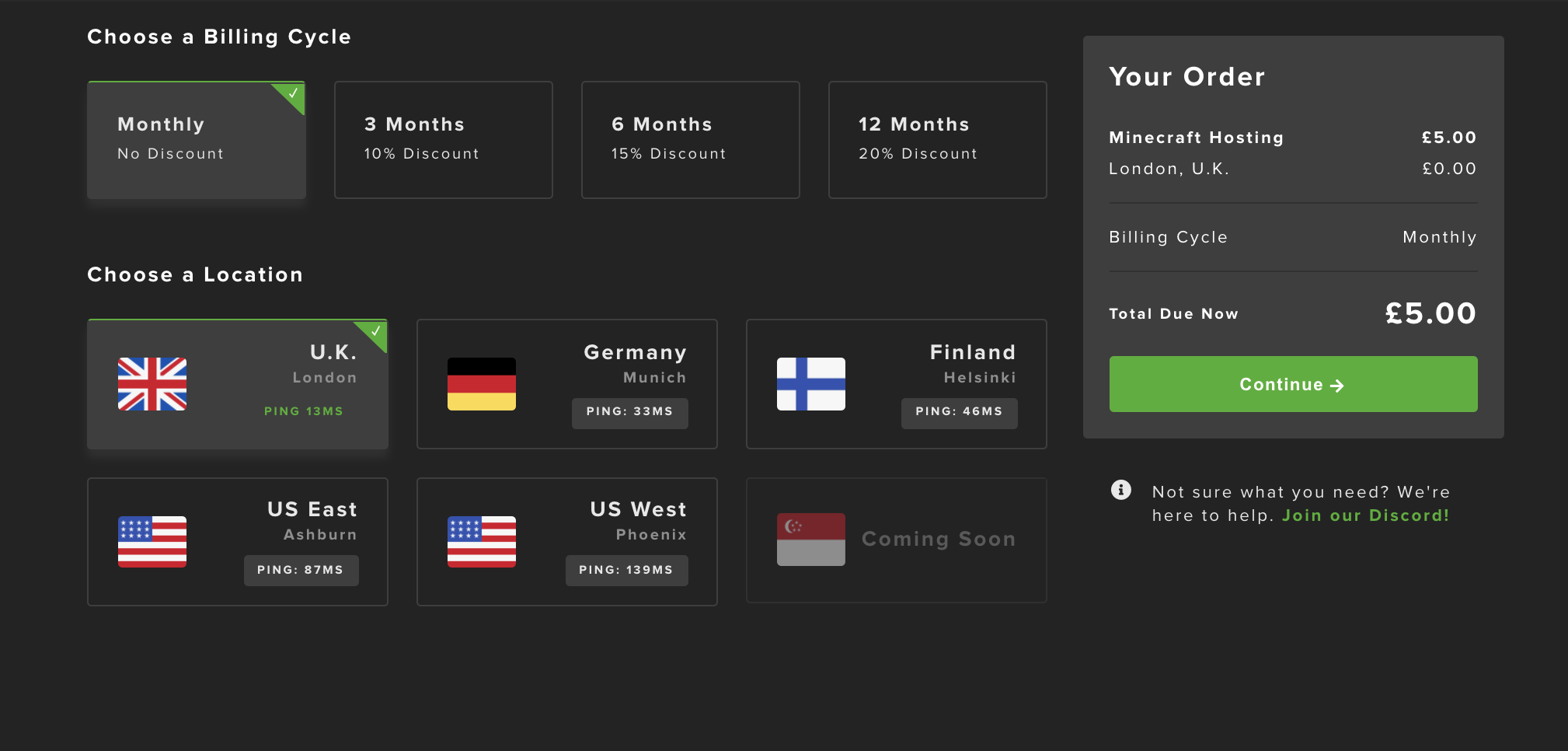 We're caught up in the hardware shortages...
Alas we've not been able to escape the current hardware shortages - we are struggling to get the parts to build our new servers. Luckily our previous order has left us with enough server capacity to continue offering new servers, but we do expect to start running out of stock again shortly.
Plugins are around the corner!
This is a feature we've been working on for a long time - automatic plugin installation for your servers! We know we're a little late to the party on this one as other providers already offer similar services, however we're going to be releasing this feature in addition to our expanded plugin system which includes better version control and a complete one-click installation and even compatibility checks. This system is built to rival even the largest competitors and will be releasing in the next couple months. We're going to be starting with Factorio and moving onto Minecraft shortly after.
Terraria Server Hosting now available!
We're happy to announce that in May we added support for Terraria servers.
Announcing Support for Minecraft Bedrock
This game has been requested by so many users and we've finally scheduled in the time to add it! Minecraft Bedrock Edition will be arriving to ServerFlex in the next month!