FTP stands for File-Transfer-Protocol, it is a standard for moving files from one computer to another. It is widely used by game hosting providers as it offers a simple way to move your game files (such as mods, worlds or plugins) from your computer to your game server. To use FTP you will need a client such as FileZilla  - this program is responsible for converting your actions into commands that can be understood by the server.
How other hosting providers offer FTP.
Almost every hosting provider in the world uses the same technology, so it's not a surprise we seem them all offering the identical FTP service. Your hosting provider will create an FTP account for you on the server your game is hosted on; this username and password will usually be a random combination of numbers and letters. Combine this with the IP address of your server and you can connect and begin to interact with the files on your server. It's not a great system, having to use random usernames, passwords and IP addresses makes accessing your files difficult and slow - luckily ServerFlex offers a better way.
How ServerFlex offers FTP.
We've taken a 21st century approach to our FTP service, and it is easier, faster and more secure in every way. We call it Unified FTP and I think you'll see why. The idea is simple:
No more random IP address - you simply connect to file.serverflex.io
You use your ServerFlex email address as your username.
You use your ServerFlex password as your password.
Pretty straight forward, right? We think so too. This service is also ridiculously fast - we won't get into the technical details of how this magic works, however through our tests we have been able to achieve near data centre file transfer speeds to servers all around the world. Let's take a look at how you use it.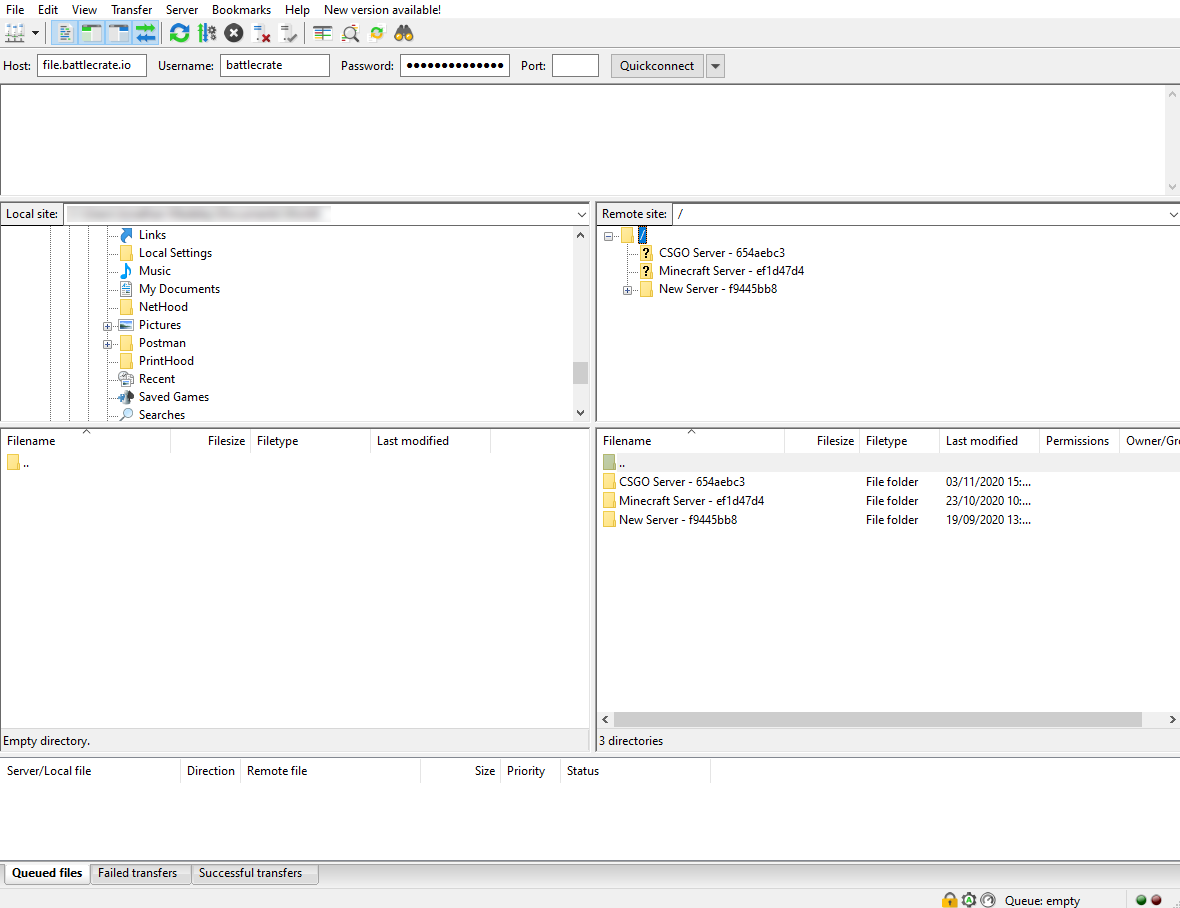 To get started let's open FileZilla and find the Quick Connect bar at the top. For the host you simply specify: file.serverflex.io, enter your regular username and password (you'll need to set one in your security settings if you login with Google or Steam) and then simply click connect! We use appropriate security measures to ensure your credentials are safe and secure. You'll see a list of all the servers you have in the bottom right hand corner. Find the server you want to access and double click it.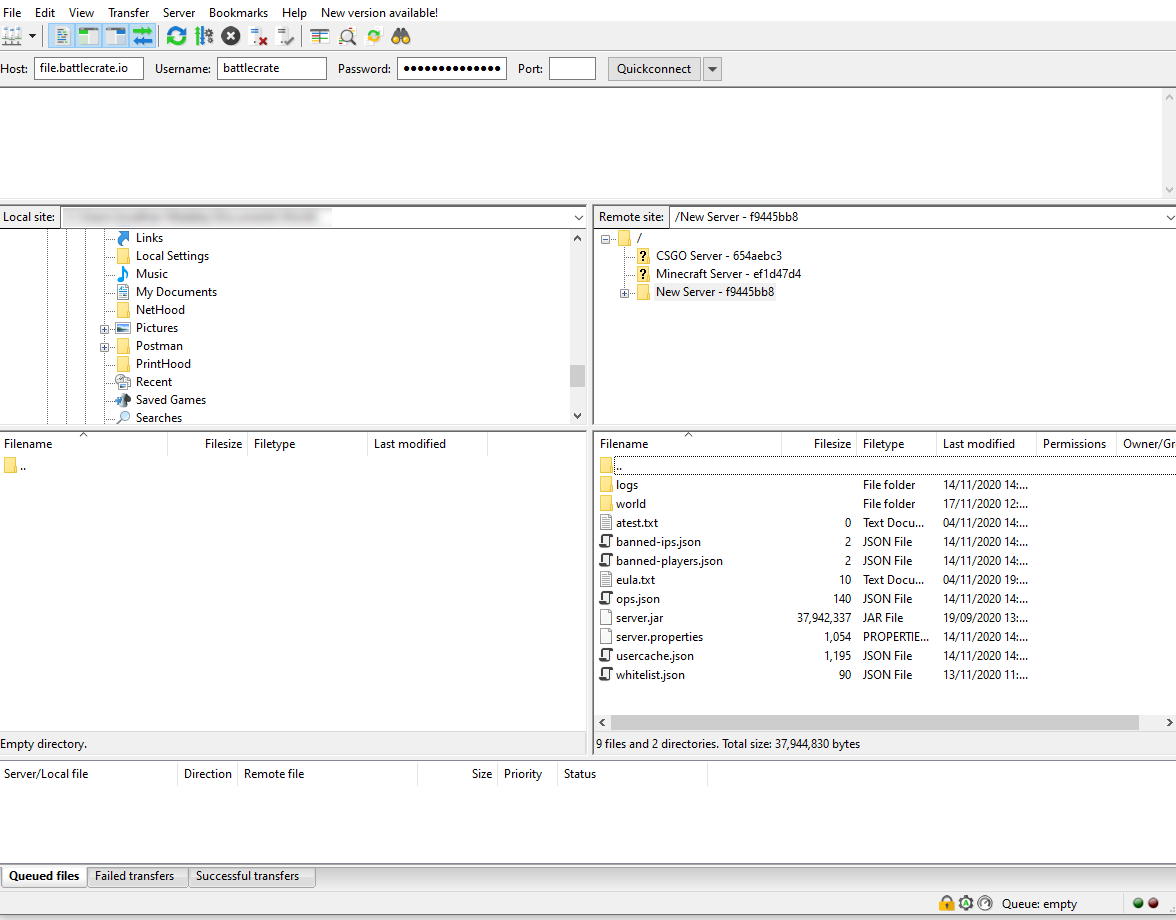 This might look familiar if you have ever hosted a Minecraft server before - these are all the files inside your server- that was easy! You can now upload, download, create, delete and edit all your game files inside any of your s, inerversstantly.
No more random username/password combinations or IP addresses - just use file.serverflex.io!
Why is ServerFlex the only company to offer this?
Simple - we built it, in-house. This isn't off the shelf technology like the other hosting companies on the market use. Our head developer designed, built and maintains this project himself. This project is incredibly complicated and requires decades of experience to get right - luckily our team has just that.  It's just another way ServerFlex is the company driving innovation in the game hosting market.
Our dedication to innovate, provide new features and collaborate with gamers around the globe is at the core of everything we do. You can Try ServerFlex for Free just by creating an account.
Happy gaming,
Team ServerFlex.