1-Click Install Mods from Thunderstore on your Valheim Server.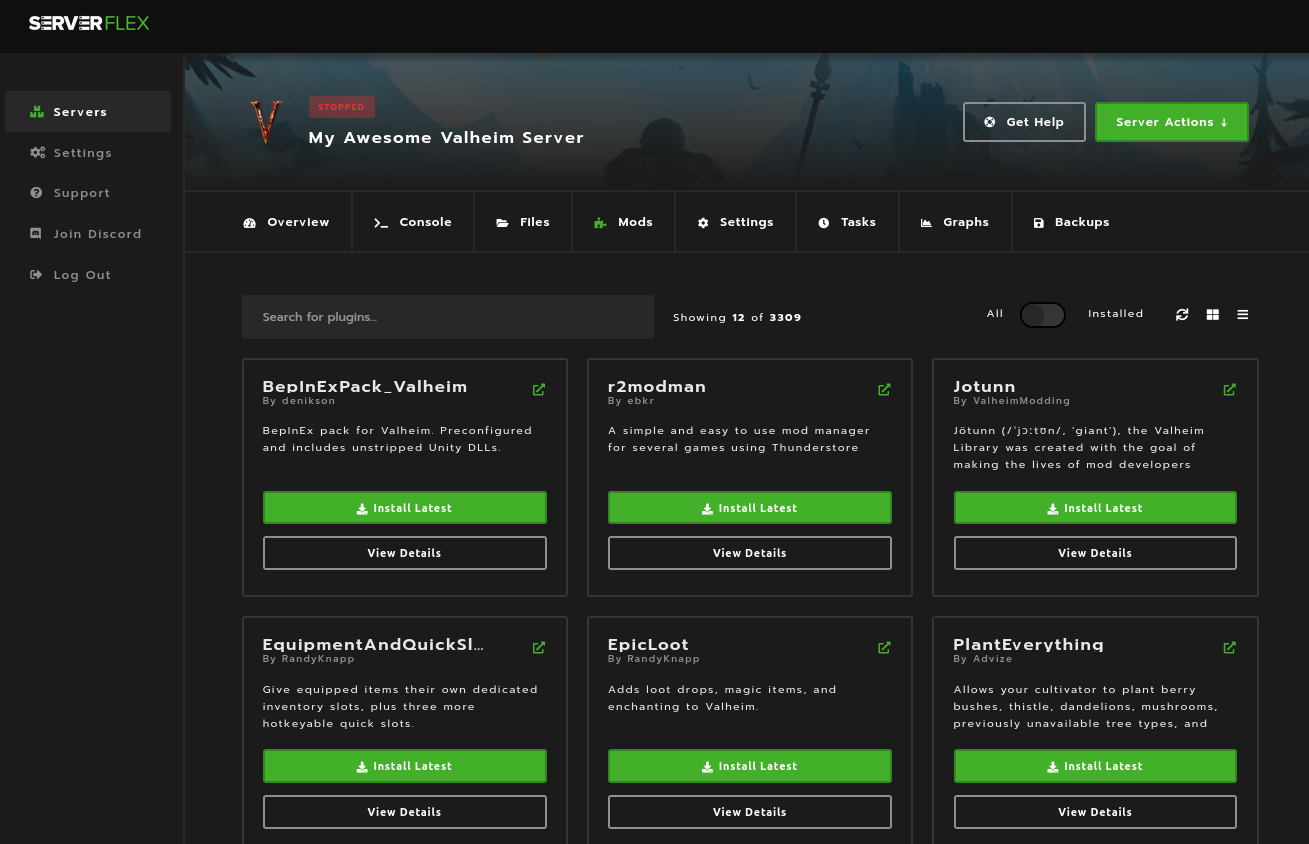 The ServerFlex platform is constantly evolving to meet the needs of our users, and we're excited to announce that Thunderstore 1-Click installations on Valheim servers are here. This feature has taken longer to develop than we initially anticipated due to its complexity, but we're confident that it will be worth the wait.
For users who are already familiar with the ServerFlex control panel, this UI will look familiar. This is the new mods section of your server's control panel and it is available on all Valheim servers, new and existing.
The Mods section on your Valheim server
One of the biggest advantages of using our control panel to manage your mods is the convenience it provides. Instead of manually installing mods (through uploading files), which can be time-consuming and error-prone, you can use the mods area to quickly and easily install the mods you want.
You can browse a library of mods, read descriptions and choose from any supported version, and select the ones you want to install with just a few clicks.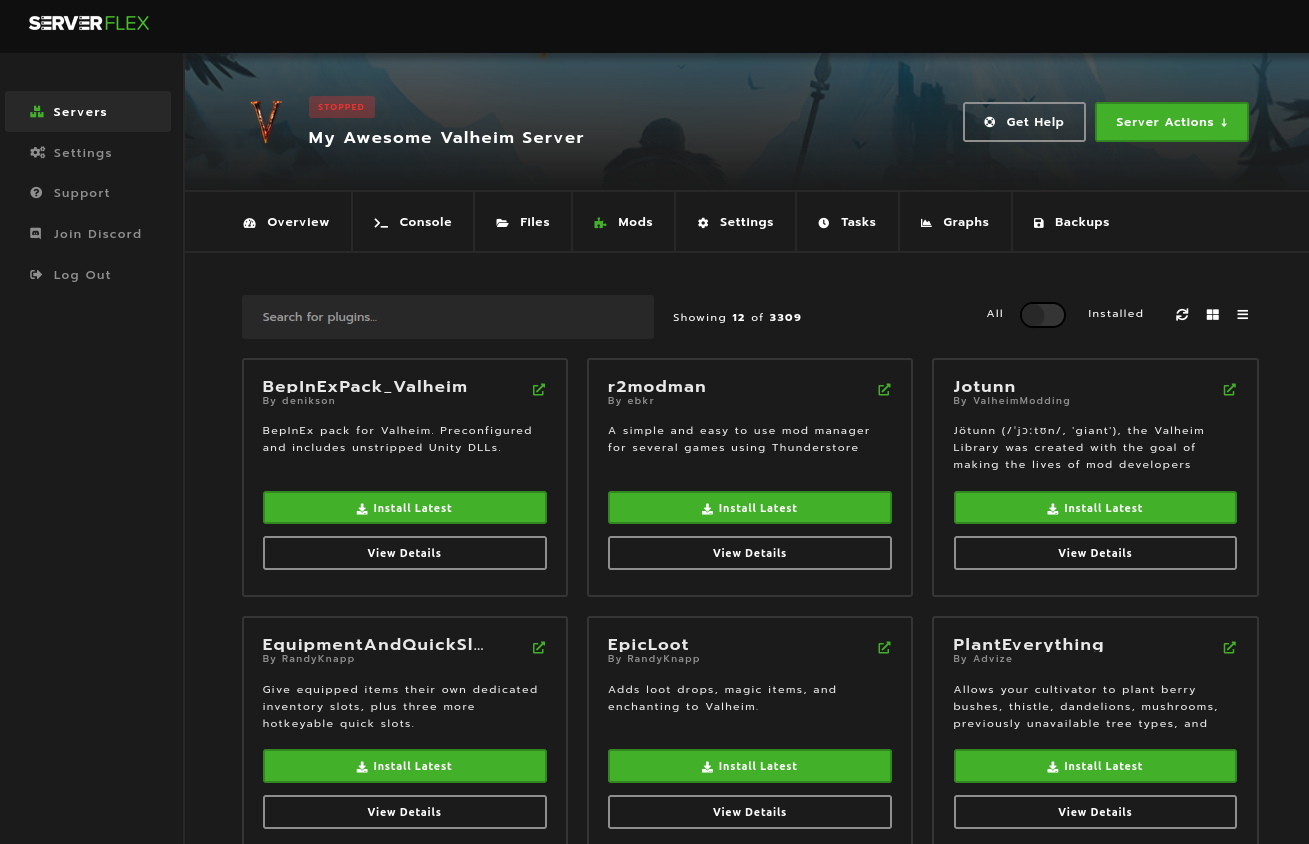 For this example I am going to install Jotunn on my Valheim server. Selecting a mod from the area above you will see a popup window like the one below. This is where you can see more details about a specific mod, and choose a specific version to install.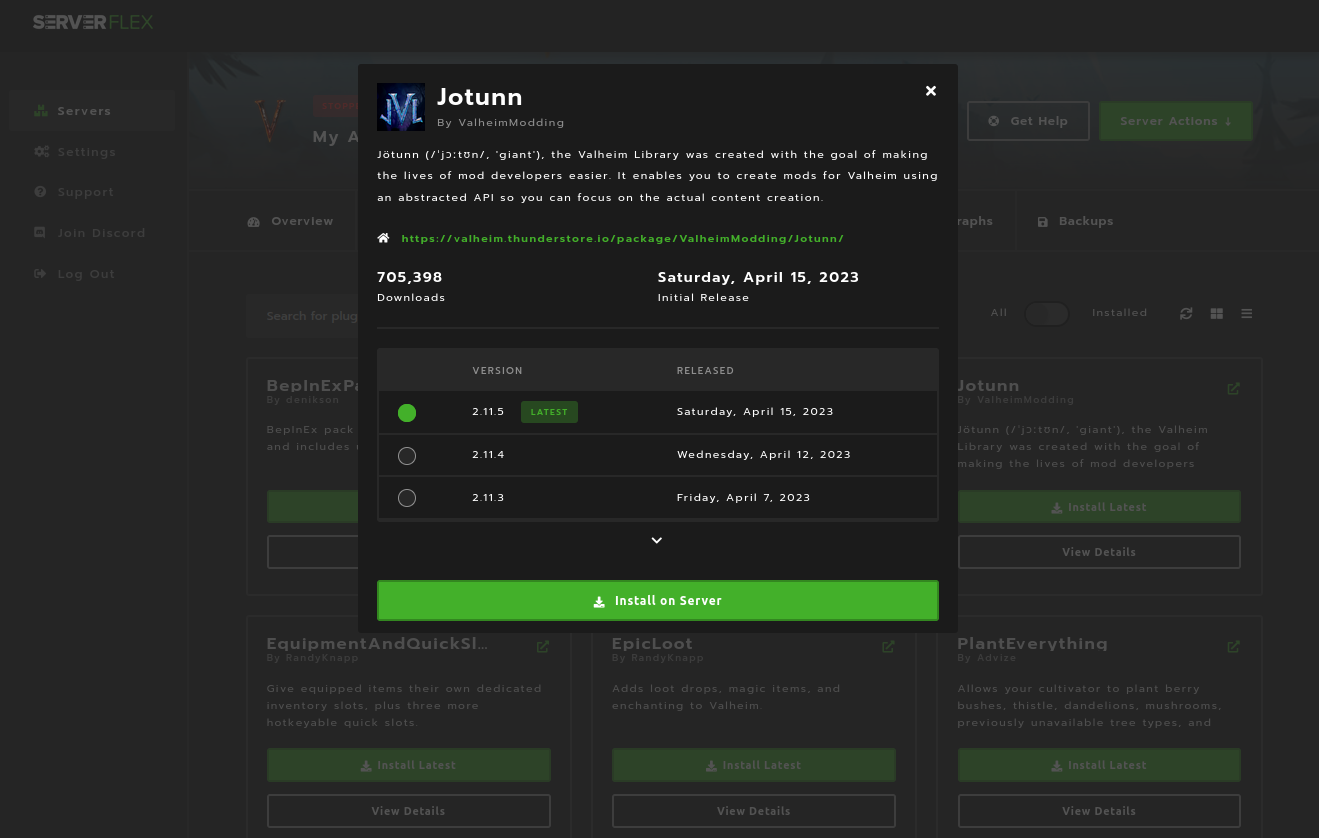 If you would like to see even more details about the mod, you can click the home link on the page and view the mod on the Thunderstore page. Otherwise, click that Install button and in a couple seconds our software will install the mod on your server - it's so simple!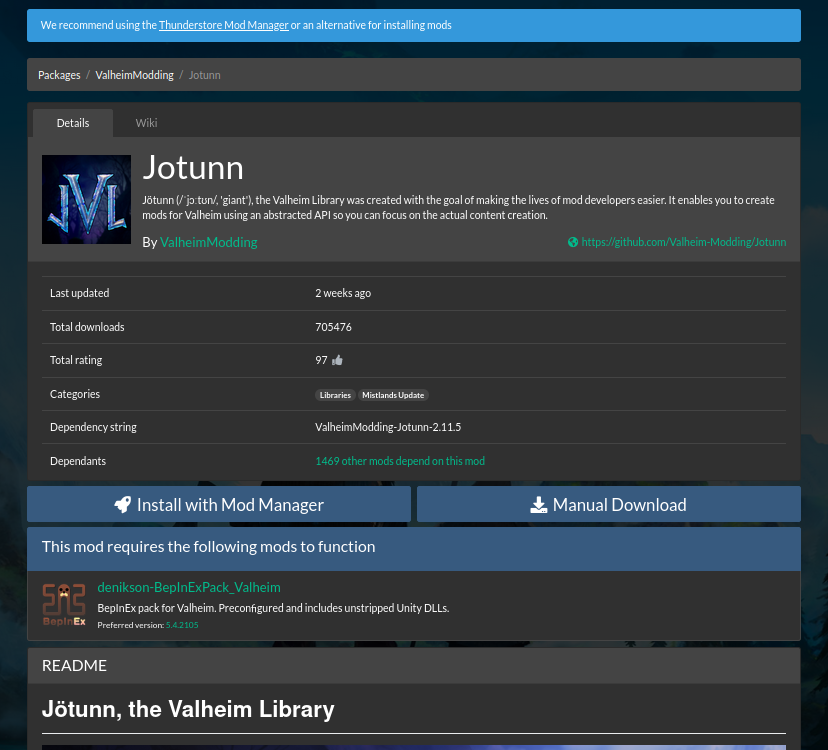 Dependency Installation
Let's take a look at the Jotunn mod on the website above. It requires BepInExPack_Valheim to work, as do a lot of mods. This is a step where errors are bound to happen; dependencies can be a nightmare.
Have no fear, ServerFlex is here! Let us manage the dependencies for you. When you click to install a mod like Jotunn, which requires dependencies through the ServerFlex control panel you'll see a popup like this: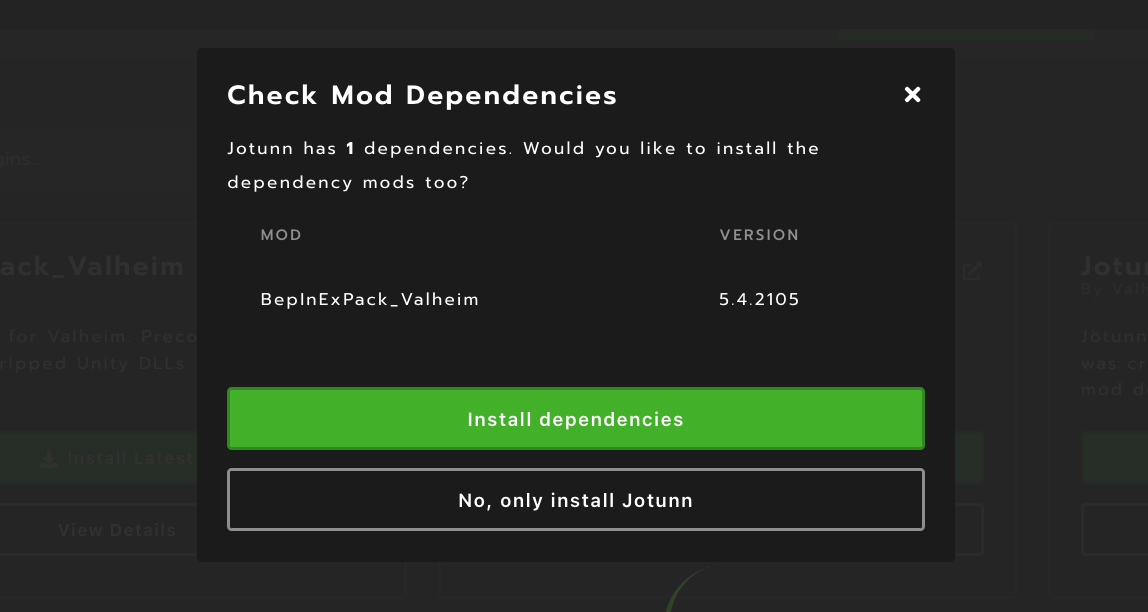 Our software detects all the dependencies which are required to run a mod and we can install those at the same time, all at the click of a button. Long gone are the days of managing mod installs yourself.
---
Features like this are the reason that thousands of users choose to host with ServerFlex each month - if you would like to join them, check out our Valheim Server Hosting to create your server today!
To stay up to date with features like this, join our Discord: https://discord.com/invite/V6sfc82nge