Game server hosting, paid for with crypto-currencies!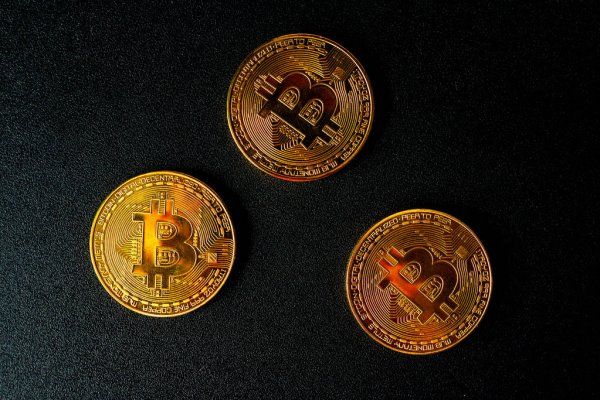 With ServerFlex you can host servers for your favourite games such as Minecraft, Factorio, Valheim, Terraria, CS:GO and pay for it in whichever cryptocurrency you like!
How do I use crypto-currencies with ServerFlex?
To get started you'll need an account on ServerFlex - if you don't already have one you can signup here. When using a crypto-currency you will need to load credit into your account and then create your server. Let's get started by heading over to the control panel billing settings - this is done by selecting "Settings" on the far left side of the screen and then "Billing" in the settings menu.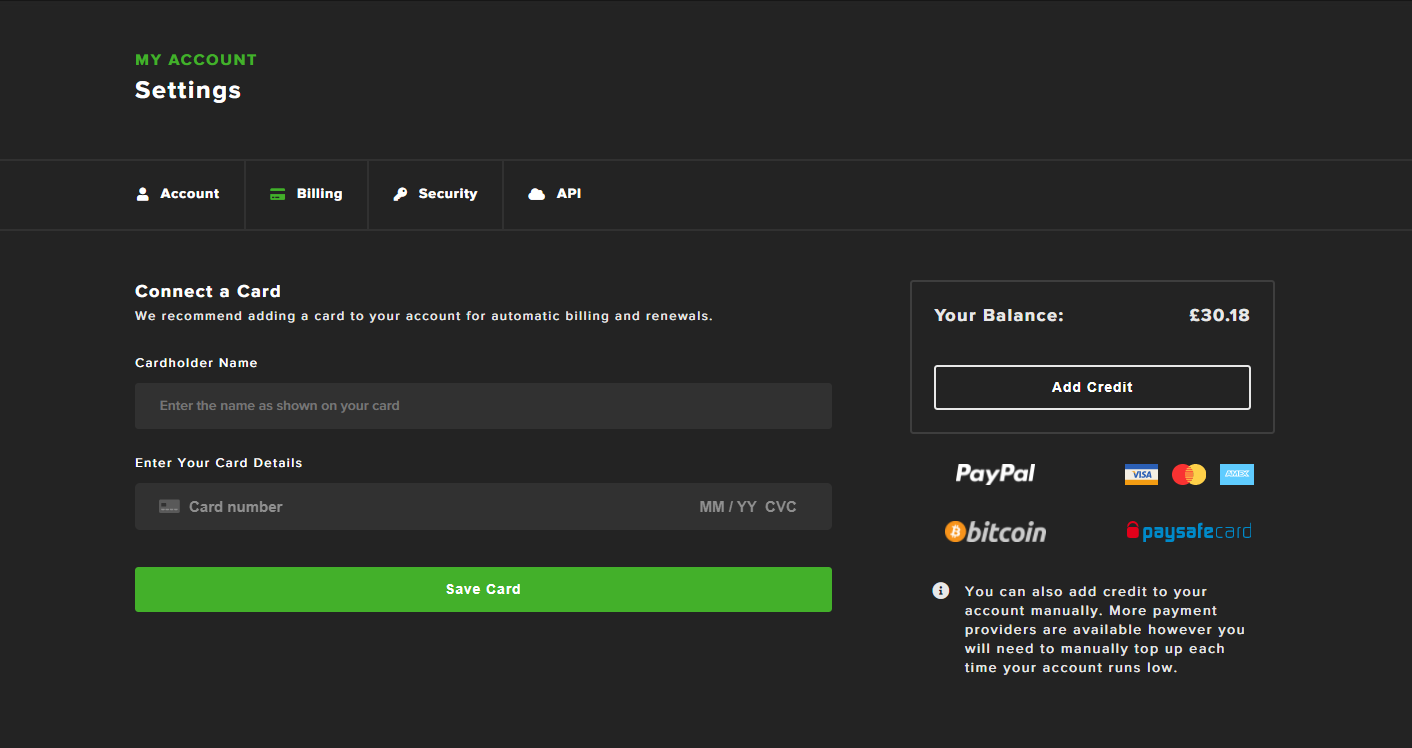 Look towards the right side of the screen and you will see a button labelled "Add Credit", click this and a popup like this will appear: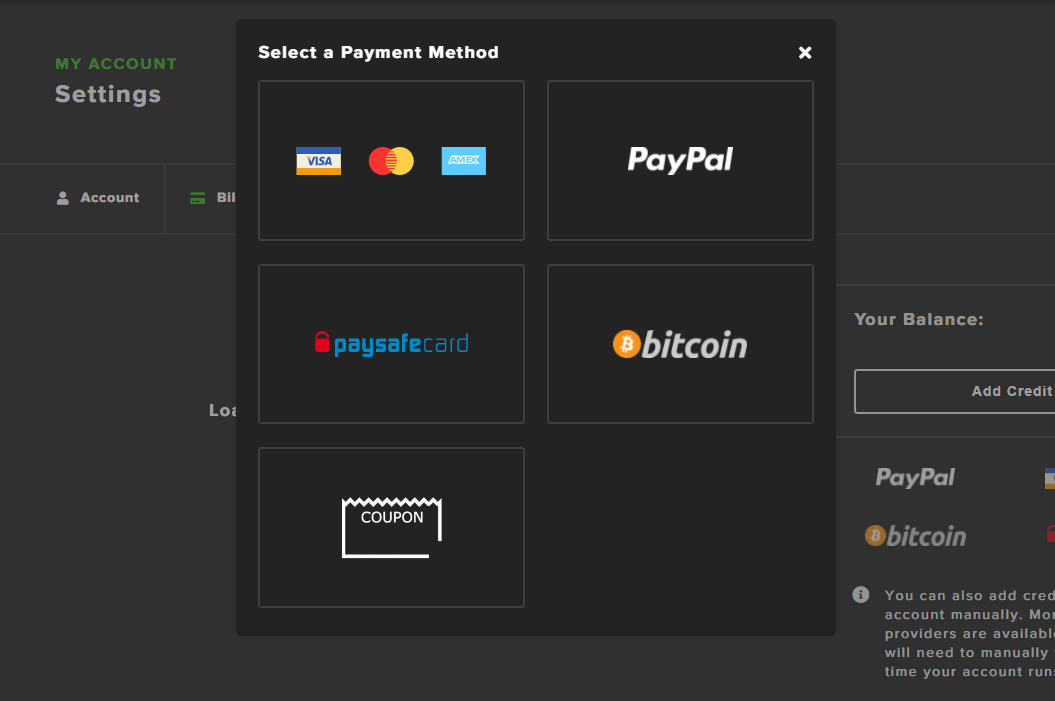 On this screen you should selected Bitcoin, even if you are planning on using another crypto-currency such as Ethereum or Bitcoin Cash. You will need to determine how you credit to add to your ServerFlex account, we recommend $10 to get started as this will be enough for every game's entry level server. Enter your amount and click next to see a screen like this:

As you click the button you will be redirected to our crypto-payment provider (Bitpay). Depending on where you live you might have to follow extra steps at this point, but the process will look similar to these next steps.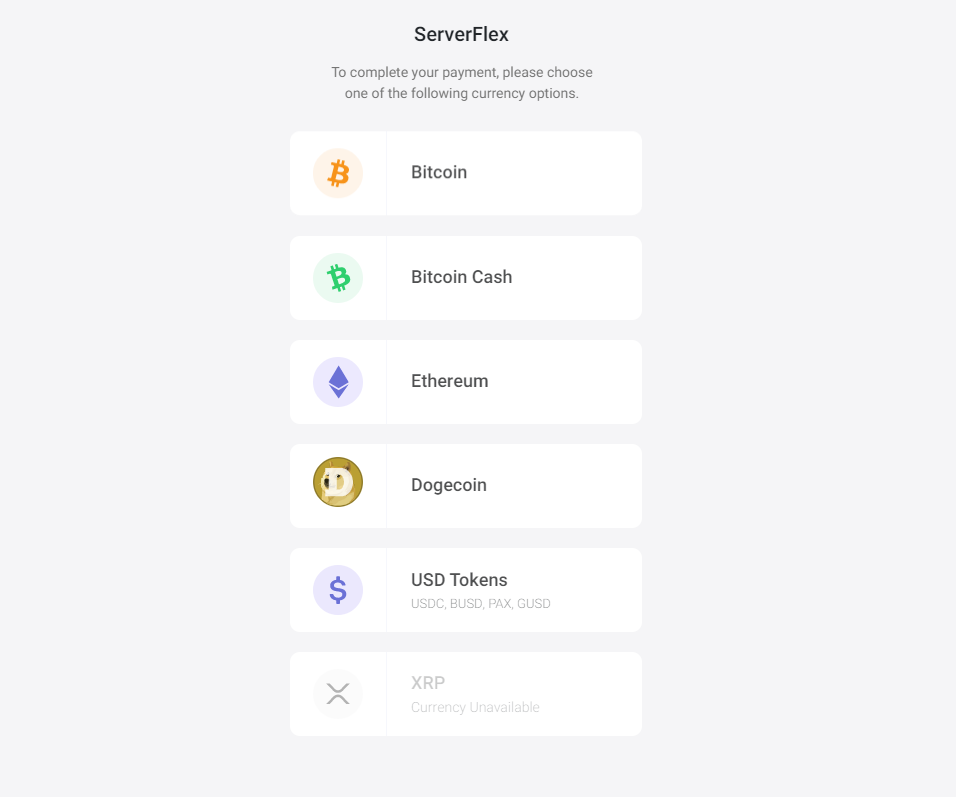 Select your preferred currency, and deposit your coins to crypto address shown on screen. Be careful! This wallet is only valid for 15 minutes.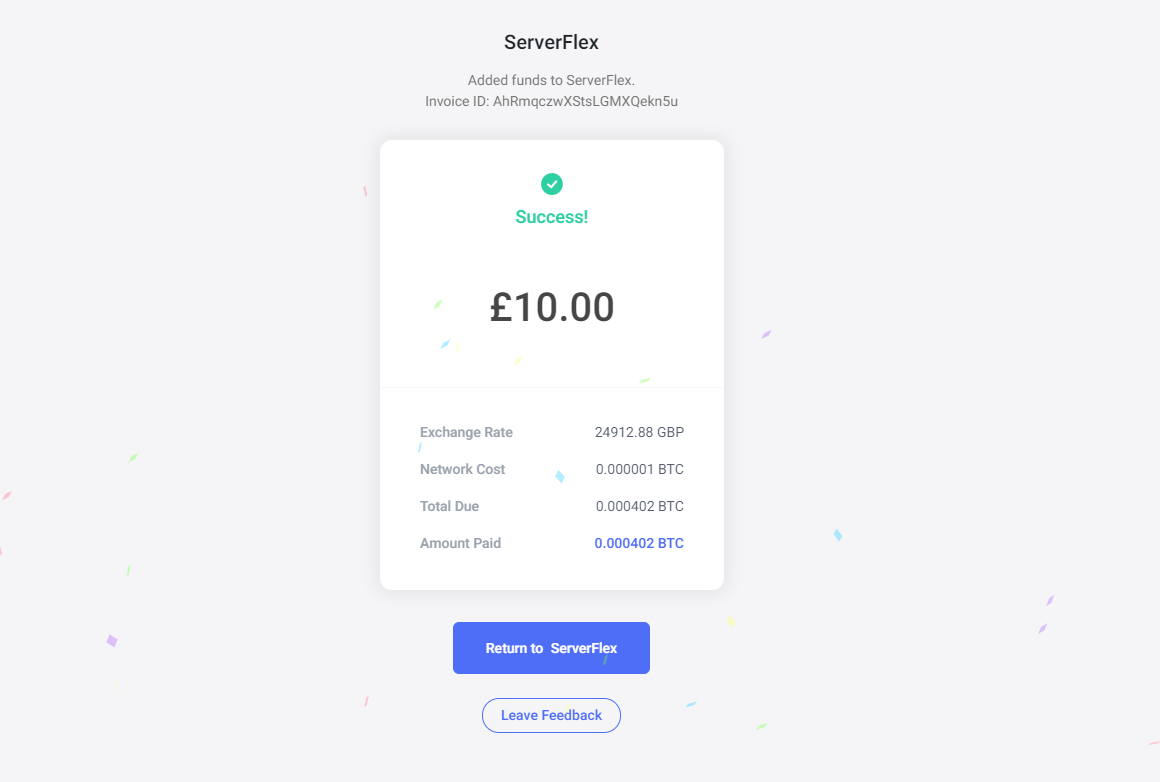 Great! You just made your first crypto-purchase with ServerFlex! The funds will be deposited into your account within the next 15 minutes and we will send you confirmation emails whenever your payment status gets updated. We require three confirmations on all crypto-purchases so it can take a small amount of time to show up as credit in your account.
---
Next up: Start your game server hosting.
Now that your funds are available we can head on over to starting your Minecraft, Factorio, Terraria, Valheim or CS:GO server. From the panel you need to head to "Servers" on the left navigation menu.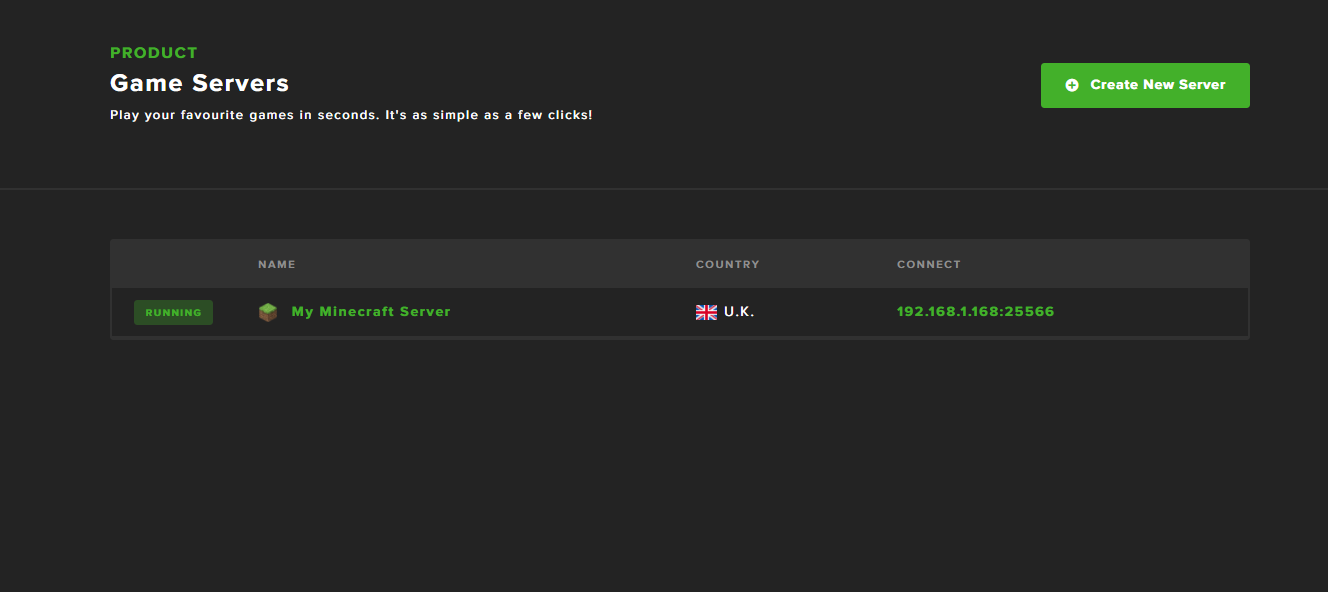 Select "Create New Server" in the top right corner of the screen - this will redirect you to the server setup page.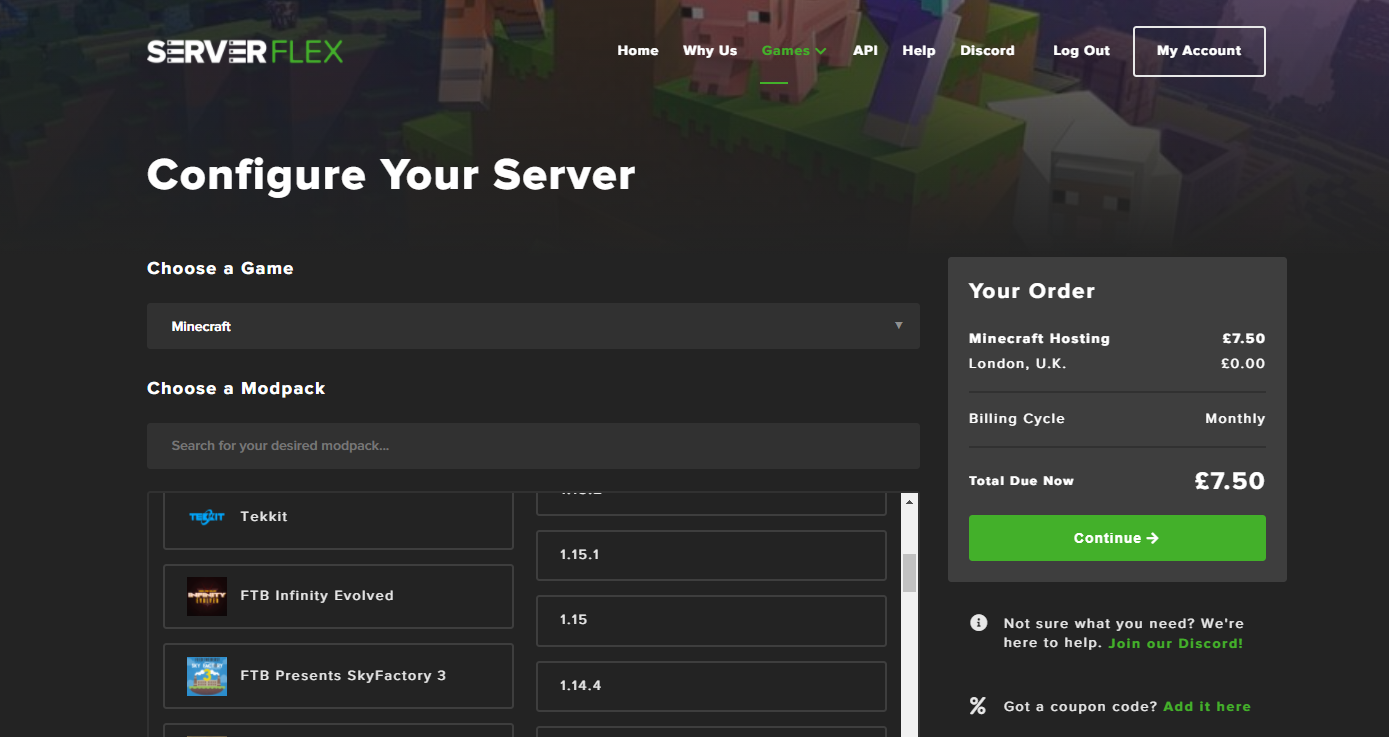 Follow the on-page instructions to set the game, modpack, size and location of your new server and when you're happy select "Continue" on the right side.  Towards the bottom of the next screen you will see a "Use Credit" button. If this button is not visible or your balance does not reflect your crypto-payment please click the refresh button. If it still doesn't reflect the expected balance please wait for an email update about your payment, we are likely still verifying it.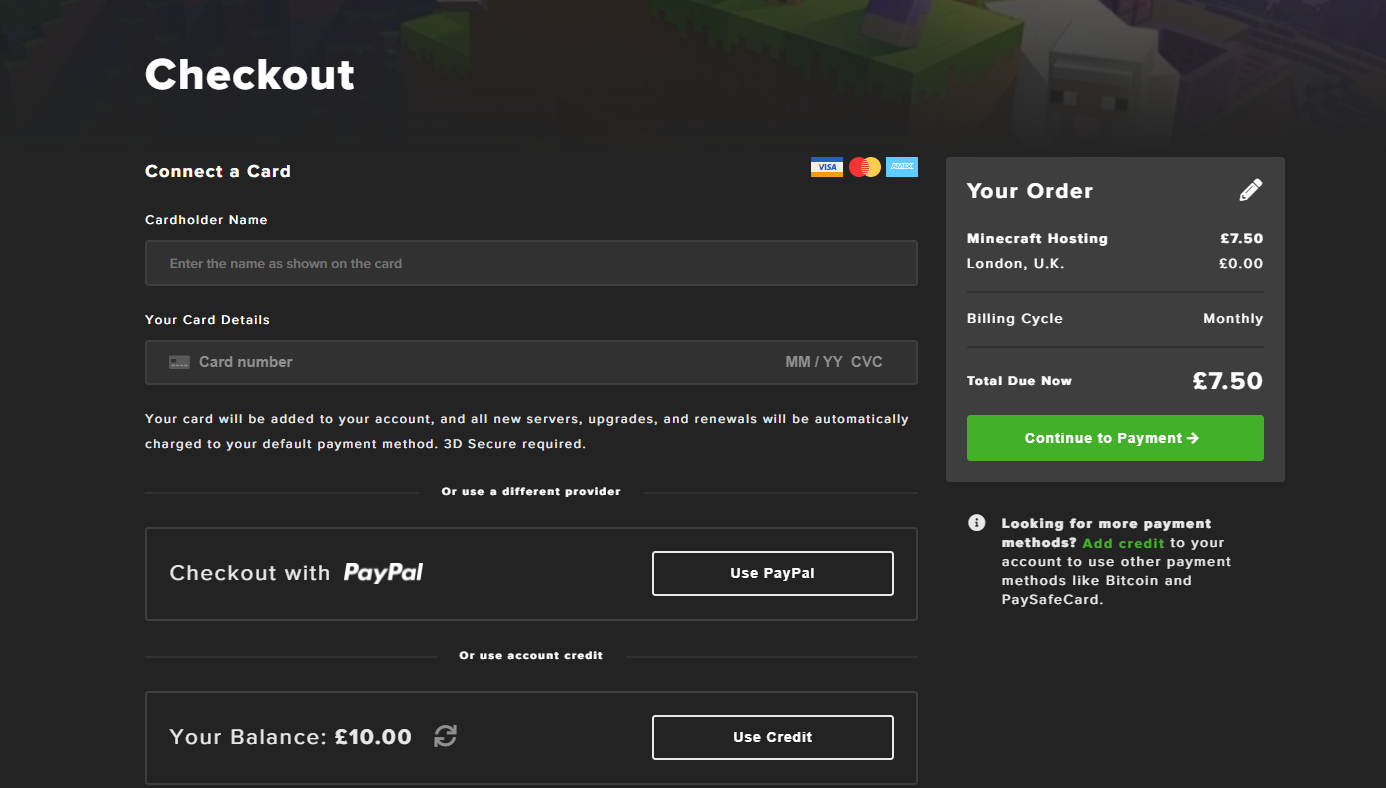 Select "Use Credit" and then click the continue button. That's it! Your new game server will be ready to play in seconds.
Happy gaming!
Team ServerFlex.