Much like other Steam games this server comes with a client and a dedicated server. The dedicated server can be setup a couple of different ways. In this article we're going to be looking over how you can setup a Satisfactory game server in the cloud with ServerFlex.
To get started you need to head over to the ServerFlex website. At ServerFlex we remove the complexities of hosting your server and provide you with a bespoke and simple control panel to manage your Satisfactory servers. You should see a page that looks like this: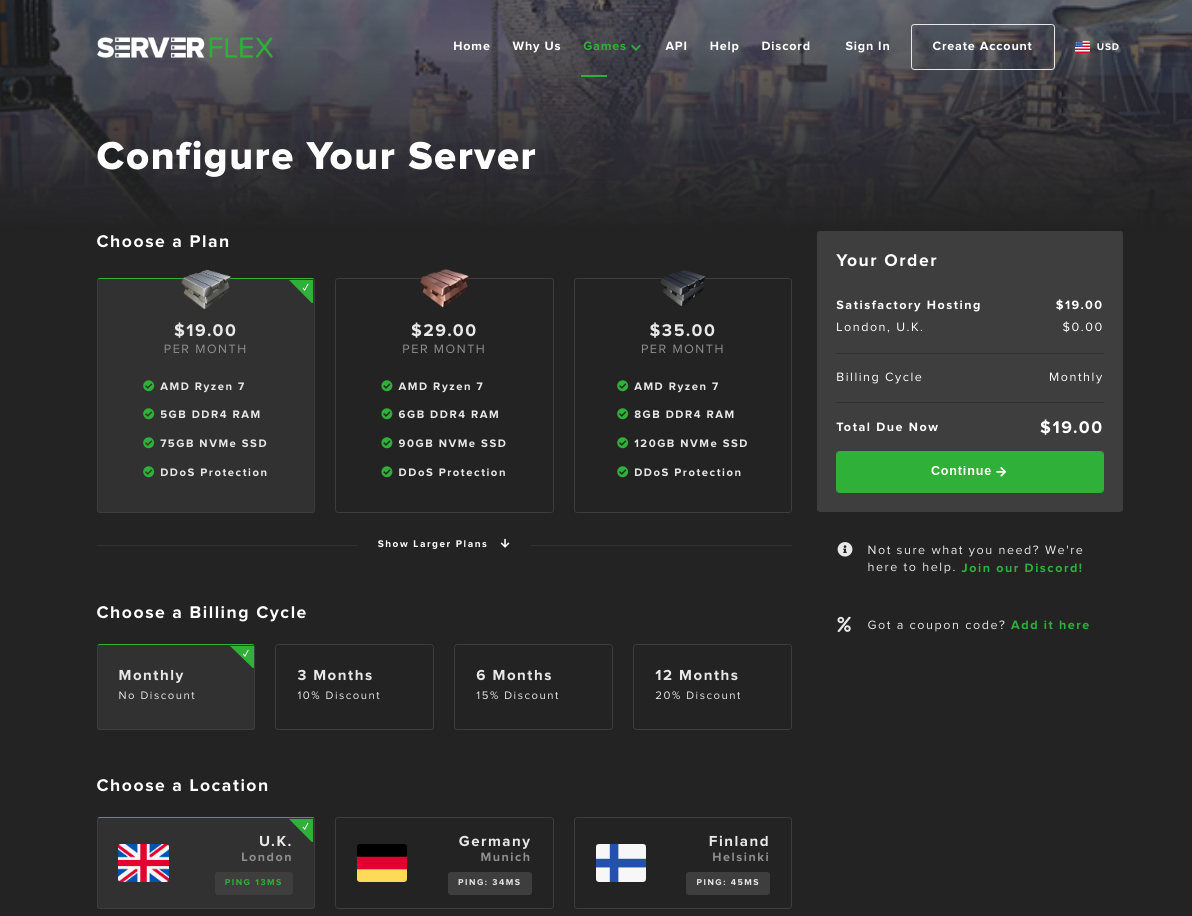 Since official dedicated server support is brand new to Satisfactory, the lowest plan we offer provides 5GB of RAM. This is the minimum to guarantee a playable experience for you and up to 4 friends. All our servers run on AMD CPU's with DDR4 ECC RAM and NVMe SSD's - your server will be blazing fast with those specs!
After you have selected a plan you can choose the billing cycle for your server, we offer significant savings for longer commitments for servers. Remember, our refund policy always applies so you can buy with confidence!
Next you can select your preferred location. We automatically ping your computer to determine the closest data centre to you, as such the selected location should be the right one. We highly recommend selecting the closest location, as this will offer the best pings and lightning fast response times.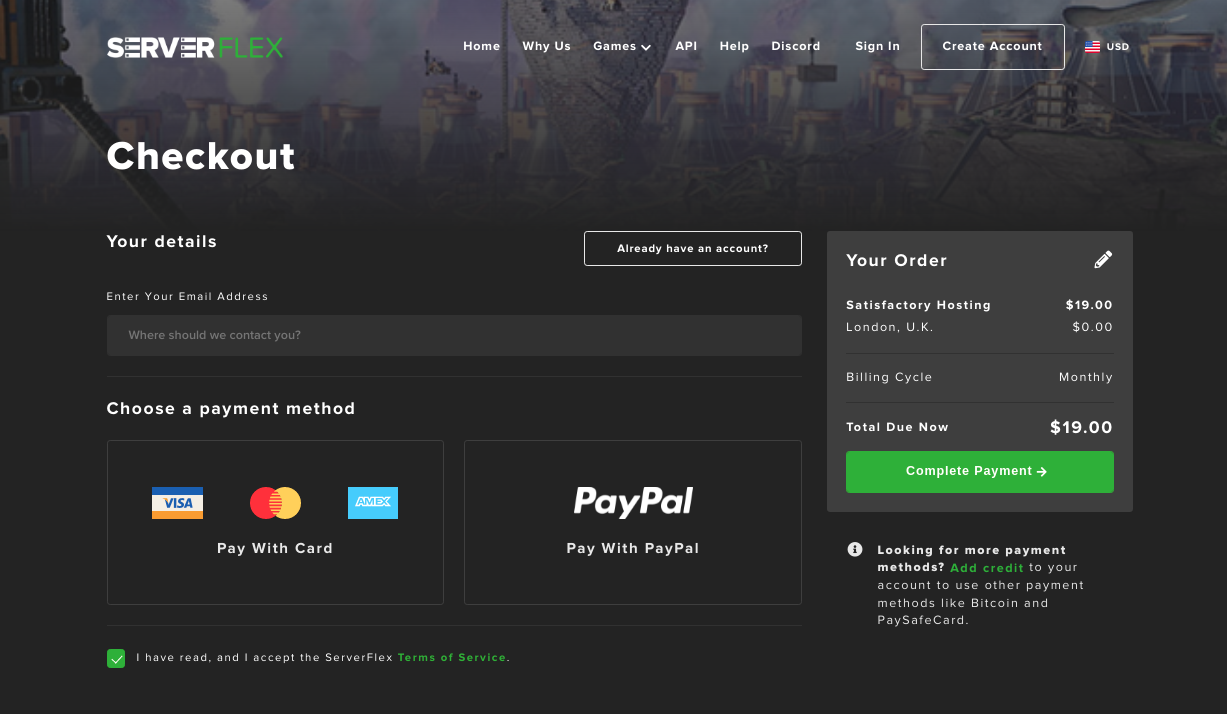 Continuing through to the next page you will need to create an account and enter your payment details. All information is securely stored in our cloud, you can read our Privacy Policy for details on how we protect your information.
Once your order has been approved you will see a screen with a loading spinner; it is critical you do not navigate away from this page or refresh.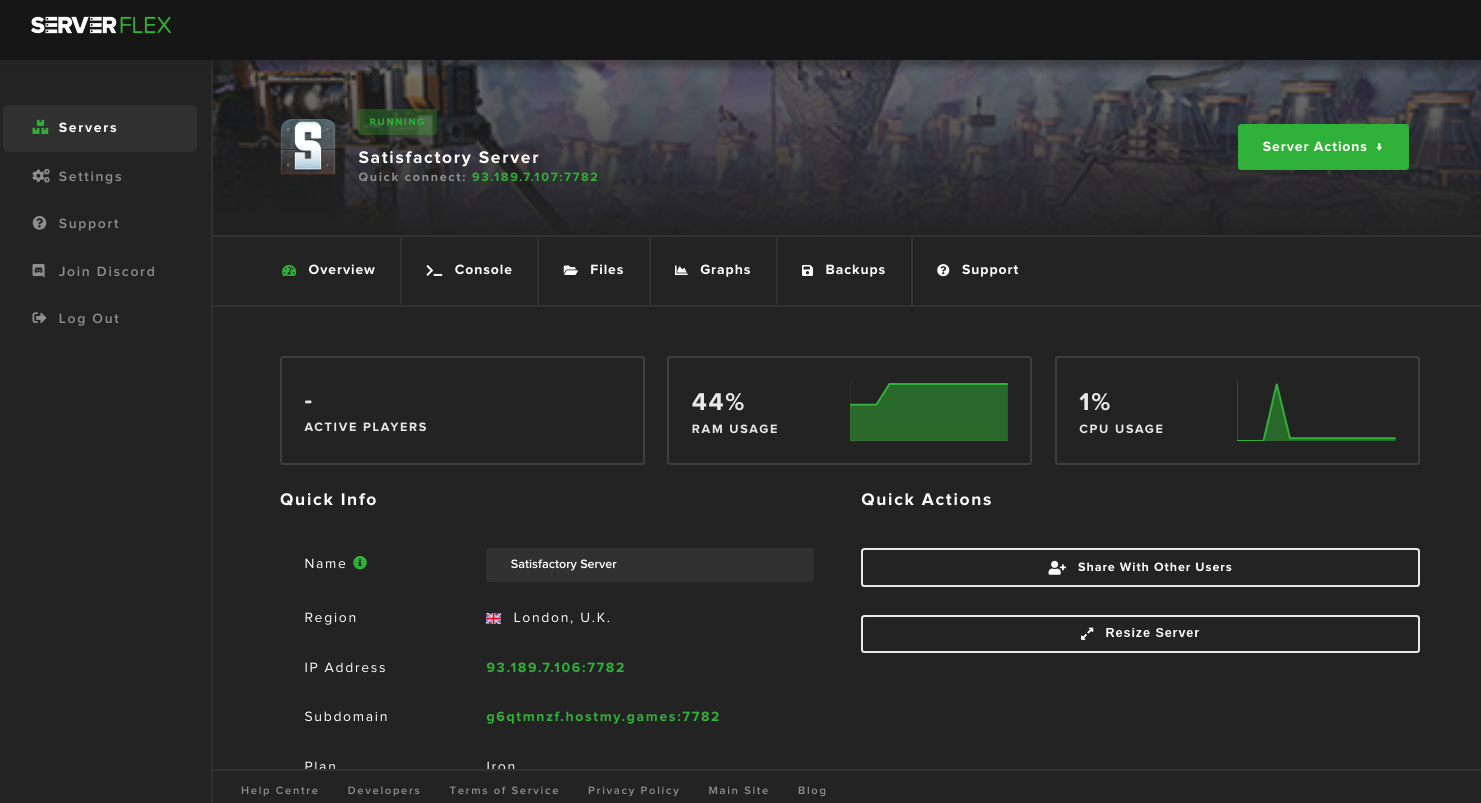 After a few second you will drop-in to your new server's control panel! The server will be setup in about 10 seconds. When you are ready to get playing you just need to copy the IP address or subdomain and head over to your Satisfactory client on your PC.
Switching to experimental
To play Satisfactory on a dedicated server, you'll need to switch to the experimental branch of the game. This is quite simple to do, but will require updating your game.
First, right click on Satisfactory in your game library and then click on Properties.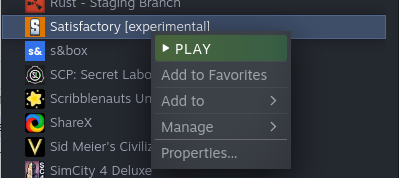 Then head to the Betas tab, select the opt in drop down and choose Experimental.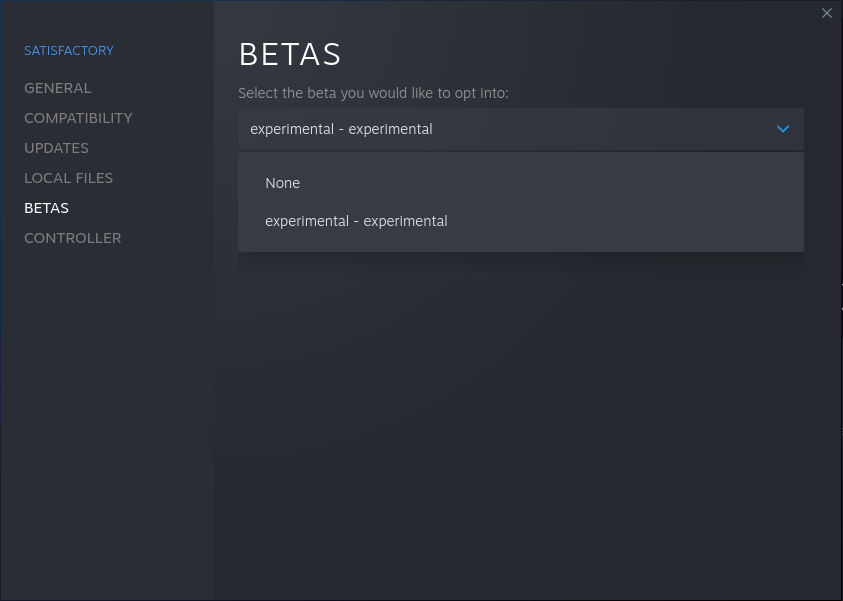 That's it! Your game will now update to the Experimental branch of the game, allowing you to experience the very latest updates that Satisfactory has to offer. Do note that there be dragons, and your game experience may be buggier and dotted with the occasional crash.
Joining your server
To join your server, simply head to the new Server Manager on the main menu. Then click Add Server near the bottom right, entering the IP address and port we provide on the server control panel.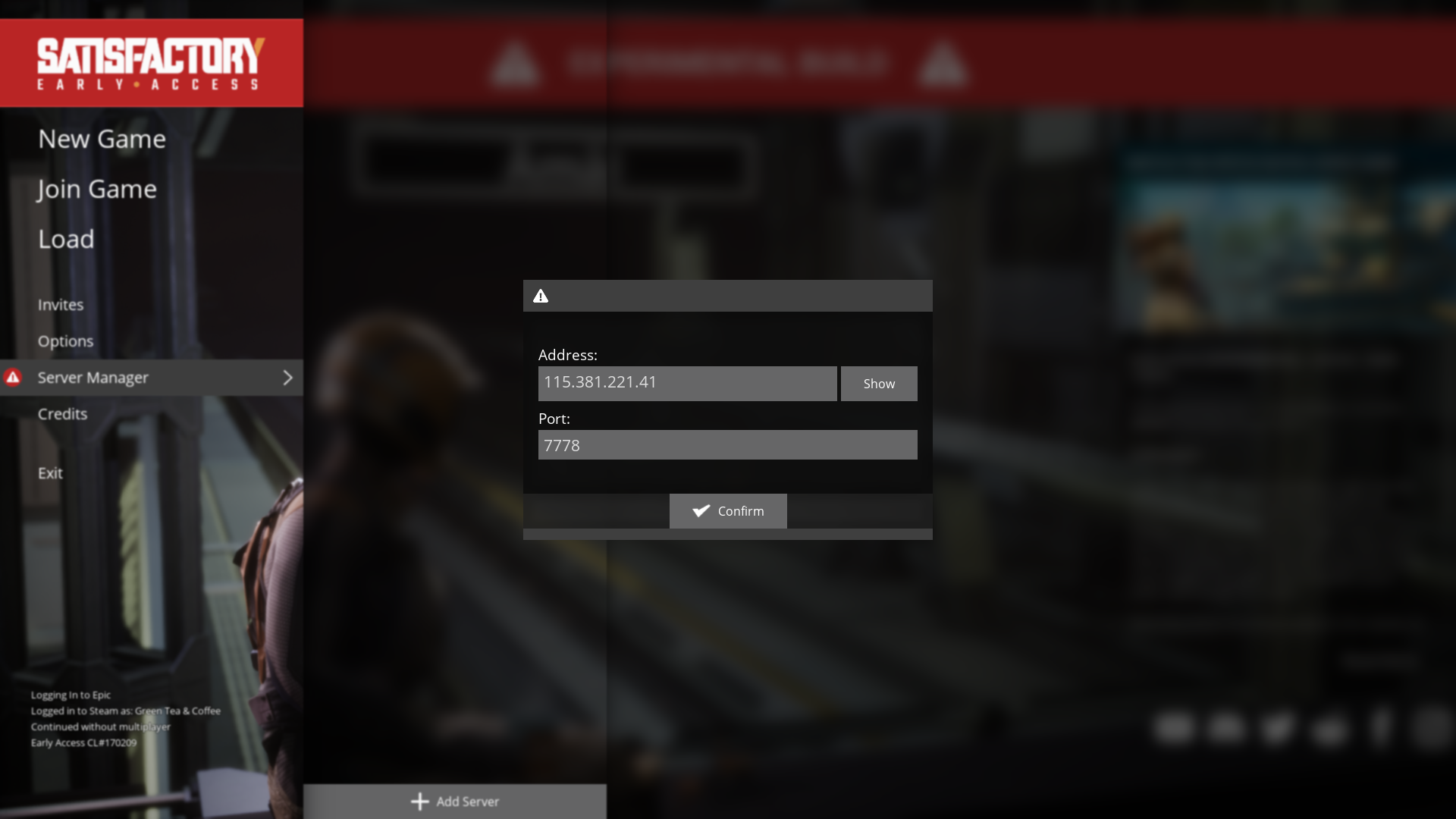 After confirming the details, your game will connect to the beacon server. This is a sort of lobby, which allows you to manage and configure the Satisfactory world running on your dedicated server. You'll be prompted to configure both a name and an administration password, it's important that you pick a good password.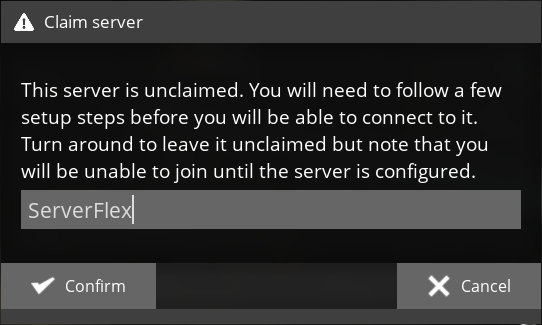 Once you've configured the basics, switch to the Create Game tab and configure your world.
Happy gaming!