Only pay while you play - with Hourly Game Server Hosting.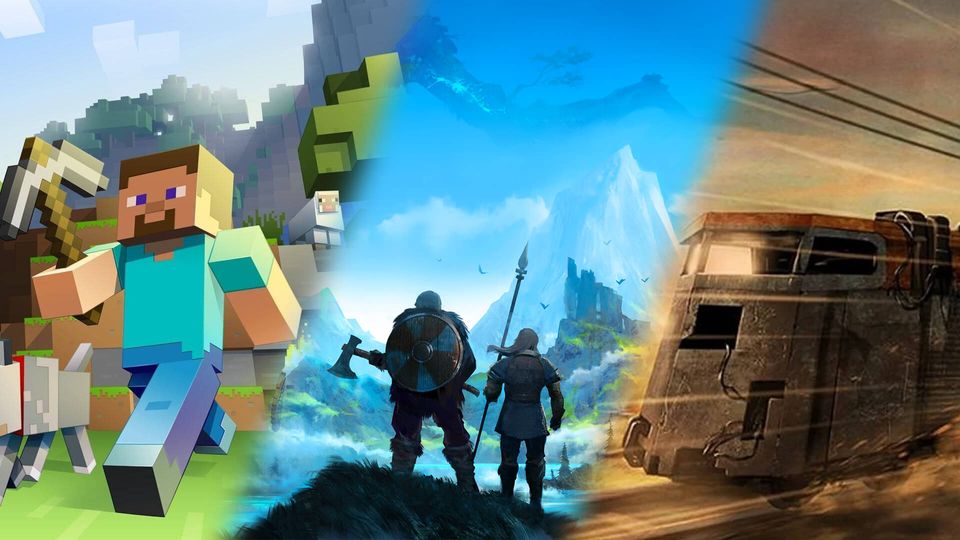 Imagine a simple yet powerful idea: only pay for something when you need it.
It's a concept that's easy to grasp, right? Whether you and your friends are planning a few hours of Minecraft, Factorio, Terraria, Valheim, Rust or countless other games, you can now do so without the need to commit to a full month of hosting.
Instead of spending large sums on high-spec servers for an entire month, why not pay only for the time you actually use? With ServerFlex, this is now a reality.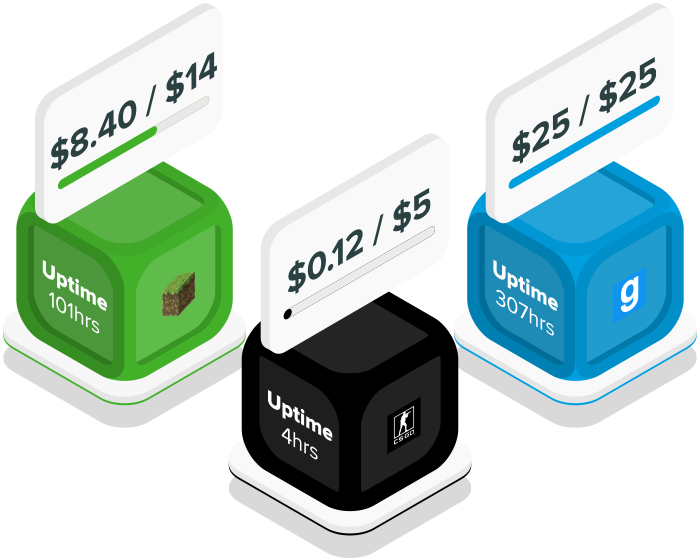 How does it work?
Let's say you want to play a match of CS:GO with your friends in a private five-v-five. You need a server for all of you to connect.
To get started let's head over to ServerFlex.io and select CS:GO Server Hosting. Let's take a look over the plans available.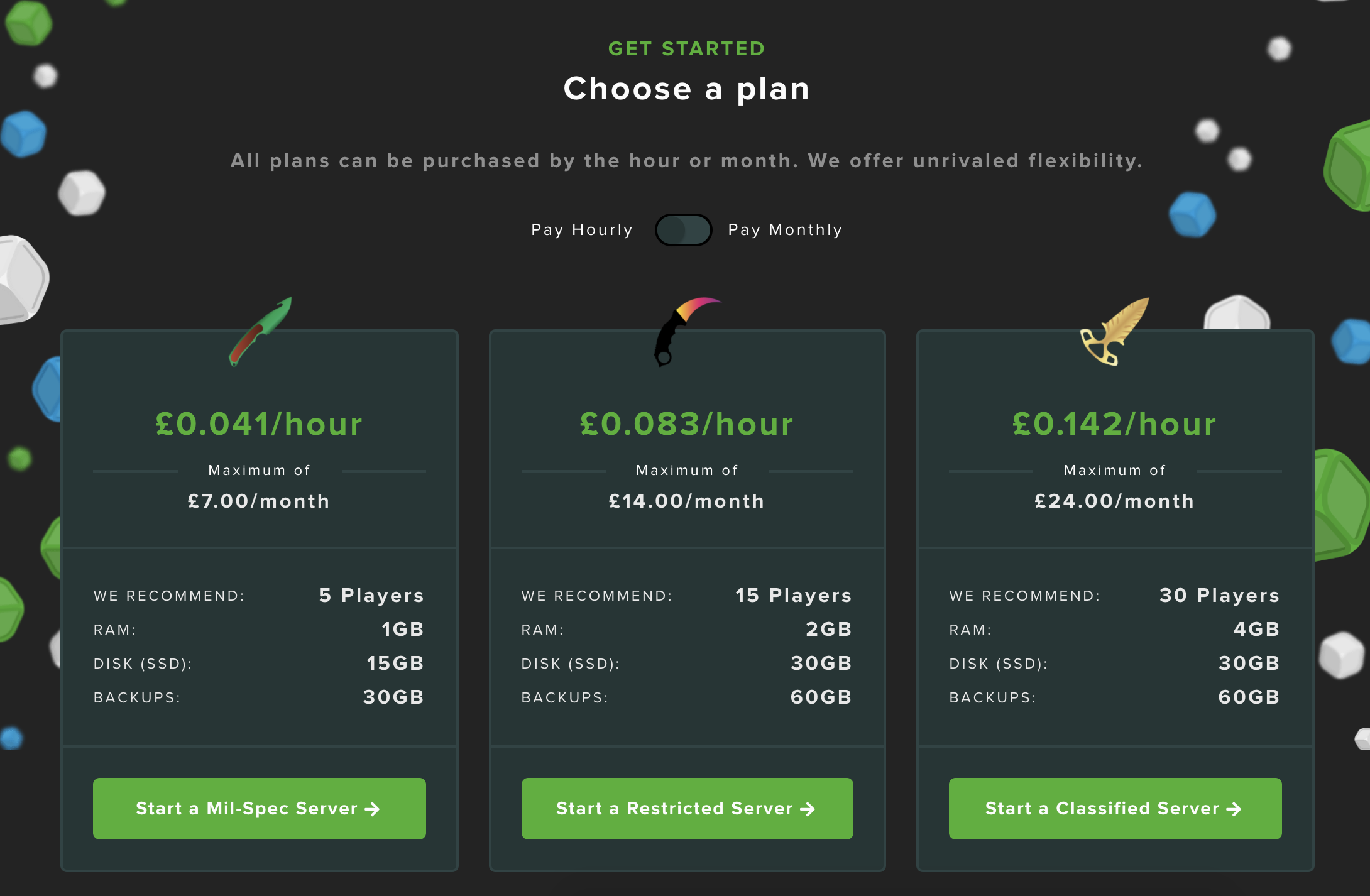 Note: Make sure to select Pay Hourly mode by toggling the button just above the plans.
Getting setup is really simple - just click "Start Server" on your plan, create your account, add a payment method and you are ready to go - simple, fast and reliable - that's ServerFlex.
Head over to ServerFlex - World Leading Game Hosting and you can get your first server running in just thirty seconds.
Frequently Asked Questions.
What if I leave my server running for the entire month?
This is a common question we get - the answer is simple: all plans have monthly caps. Let's take a look at that screenshot above again, every plan also has a monthly price. If you leave your hourly server running for a month, the maximum you will be charged is this monthly amount.
I need a server for a month - can I do that?
Yes - much like traditional game hosting companies we do also allow you to purchase services on a monthly basis - this is perfect for times where you know you will need the server for exactly one month. We believe in offering our customers the choice - you choose which billing model is best for you. Take all the benefits of the ServerFlex platform with the same familiar billing model of other hosting providers.
---
Wrapping Up
We are continuing to add new games, new regions and new currencies to our platform on a weekly basis, and due to our enormous investment in this platform we are proud to offer some of the best game server hosting experience in the world.
Don't just take our word for it, try it yourself with a completely free, no commitment trial. Create your server today.